In Montana, your adventures are endless! It is every outdoor enthusiast's dream destination, and there's no better way to experience it's beauty than staying in one of these stunning secluded cabins in Montana!
From deep forests, wild spaces, national parks; no matter what season – from summer through winter, you can enjoy activities like rafting, hiking and biking to dog sledding, snowshoeing, snowmobile tours and snowy expeditions. 
But, I tell you, Montana is not limited to natural wonders. Whether you are traveling solo, with friends, with your family and kids, this beautiful state also highlights its rich cultural history, cities and towns with beautiful landmarks, and incredible food. Indeed, Montana will leave you breathless. 
Experience and enjoy an unforgettable adventure in Montana that you will remember for a long time. To make your planning more easy, I have compiled 15 secluded cabins around Montana with the amenities that fit your travel needs!
Also, be sure to read my guides on A-Frame Cabin Rentals in Washington, Romantic Cabins in Oregon, and Cabin Rentals in Idaho for more epic cabin rentals in the area!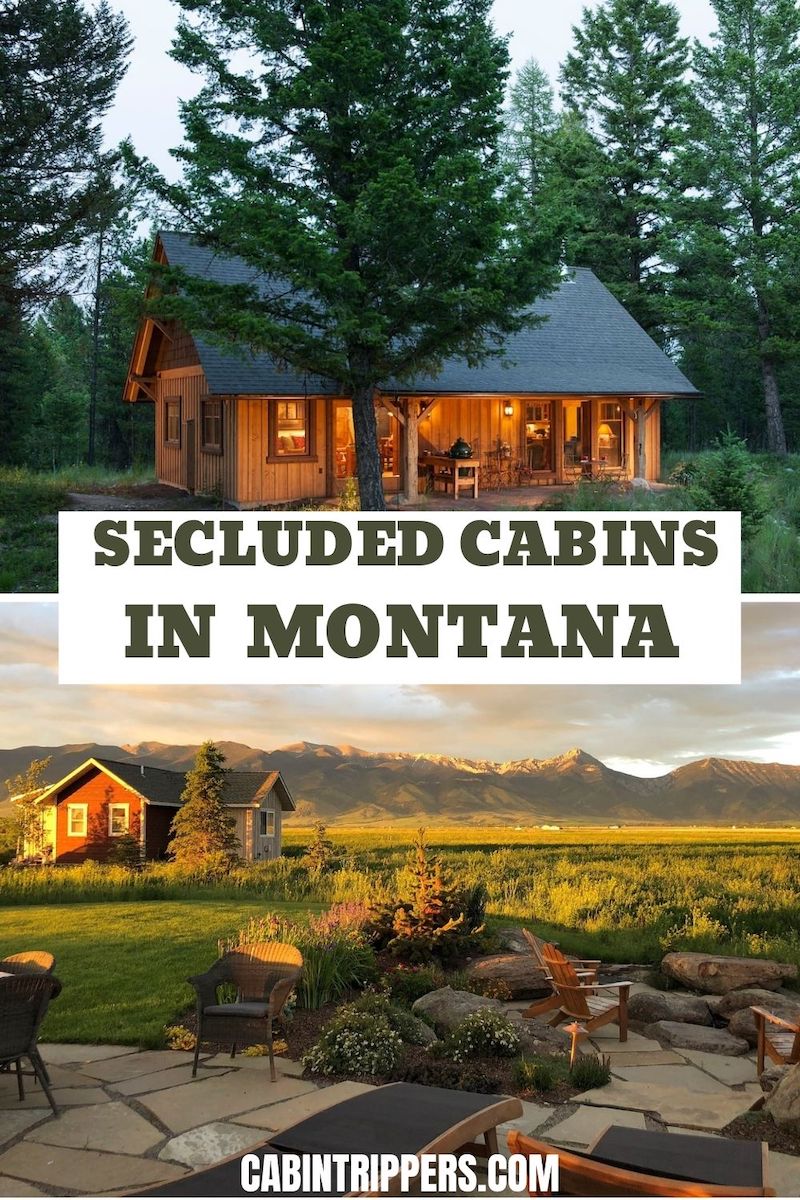 ---
The School House – Cozy & Rustin Cabin near Yellowstone
Location: Chico, Montana
Price: $180+ per night
This wonderfully rebuilt 1800's log cabin still holds all the magic and mystery of the old gold mining days. The School House cabin is designed to accommodate a small family of four and features amenities like a bathroom with shower, a well-equipped kitchen, a BBQ grill, and a strong WiFi.
The front porch offers views of the Paradise Valley. Whether you are looking for a quiet spot to relax or a place near Chico Hot Springs and near Yellowstone Park to enjoy, the School House Cabin will not disappoint!
View Photos, Read Reviews & Check Availability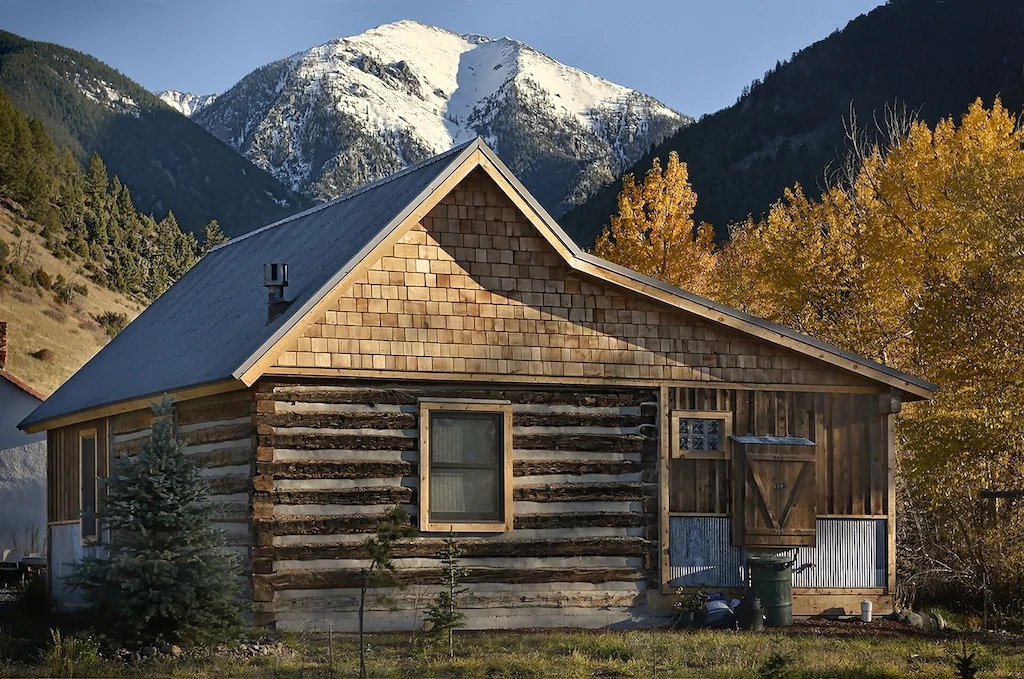 ---
Tizer Botanic Gardens Secluded Cabin 
Location: Jefferson County, Montana
Price: $140+ per night
In the Tizer Botanic Gardens Cabin, you'll find yourself healing and stress-free. Here, you can focus on meditating or getting reacquainted with your someone special, or getting lost in Mother Nature's beauty as there are no other distractions like WiFi, TV, or cell/phone service. 
They opened two cabins (Cabin #1 – Iona Cabin and Cabin #2 – 7/11 Cabin) that features amenities that provide a restful, soothing and calm ambiance. Iona Cabin offers a one room magical fairyland interior with original cook stove, a kitchenette and lounge chairs by the deck. The 7/11 Cabin was built as a sleeping cabin (an addition to the Iona Cabin if you need an extra bed), with only a double bed and a night table. Separate from the cabins is the Toilet House with a composting toilet. 
View Photos, Read Reviews & Check Availability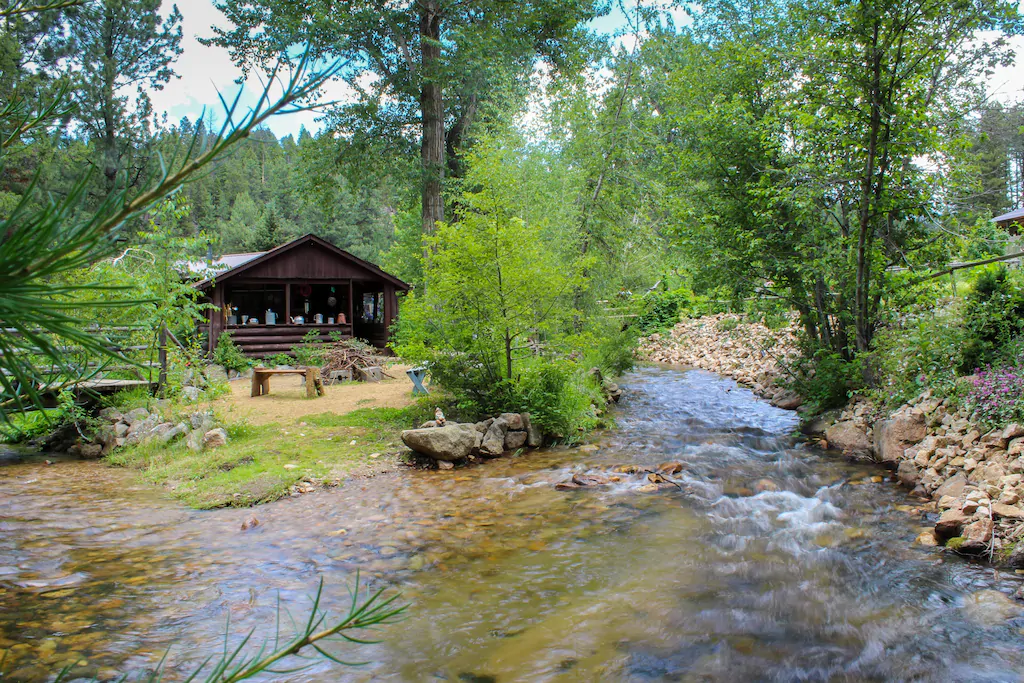 ---
Montana Log Studio Cabin
Location: Lake County, Montana
Price: $180+ per night
If you're looking for a Montana cabin with so much character, then, might I suggest you check out Montana Log Studio Cabin? Built in 1932, this historic hand-hewn cabin was recently updated to create a warm cozy retreat with the charm of a by-gone era.
The original logs, floors, windows and aged patina were retained and modern amenities were added. Inside, the cabin features a queen size log bed, couch, and wood stove, fully equipped kitchen & bath. Set on a 5 acre organic cherry orchard, you'll have plenty of room to spare outside as well as views of Flathead Lake. 
View Photos, Read Reviews & Check Availability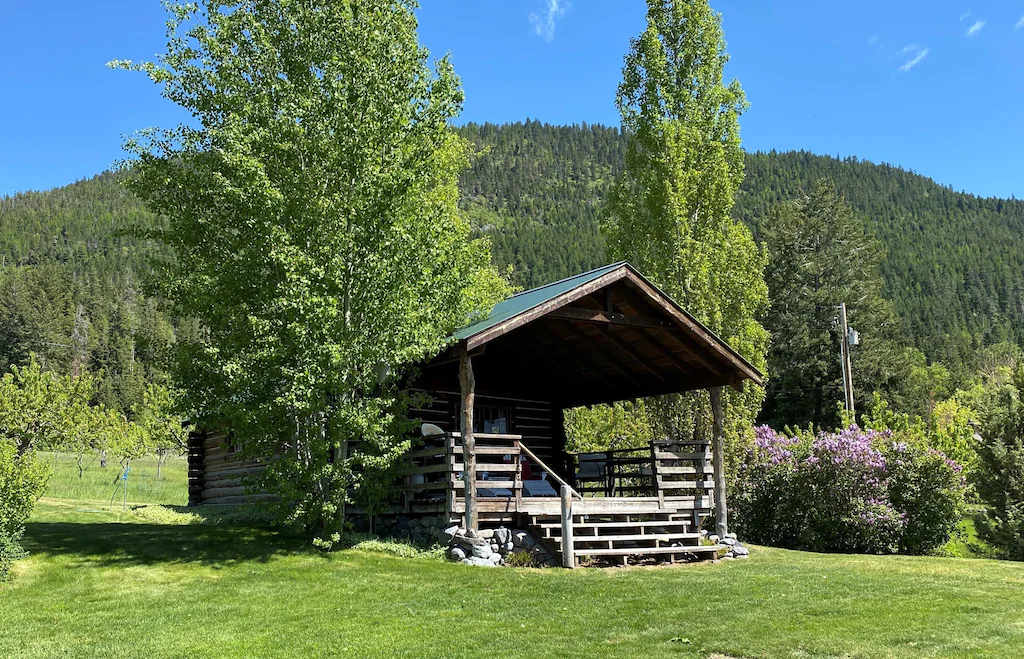 ---
Ross Creek Secluded Cabin
Location: Belgrade, Montana
Price: $200+ per night
Ross Creek Cabins offer rustic style accommodations layered with the comforts of home. Cabin #2 is bright and well designed, clean and modern. It is furnished with amenities including a wood fireplace, TV with access to streaming services (Amazon Prime, Netflix, HBO Max), a full kitchen that highlights a drip coffee maker and french press, and a bathroom.
Just out the front door, you'll find the front porch with lounge chairs where you can spend your mornings watching the spectacular mountain views. Guests have access to the shared patio, outdoor bathtub, and picnic table.   
View Photos, Read Reviews & Check Availability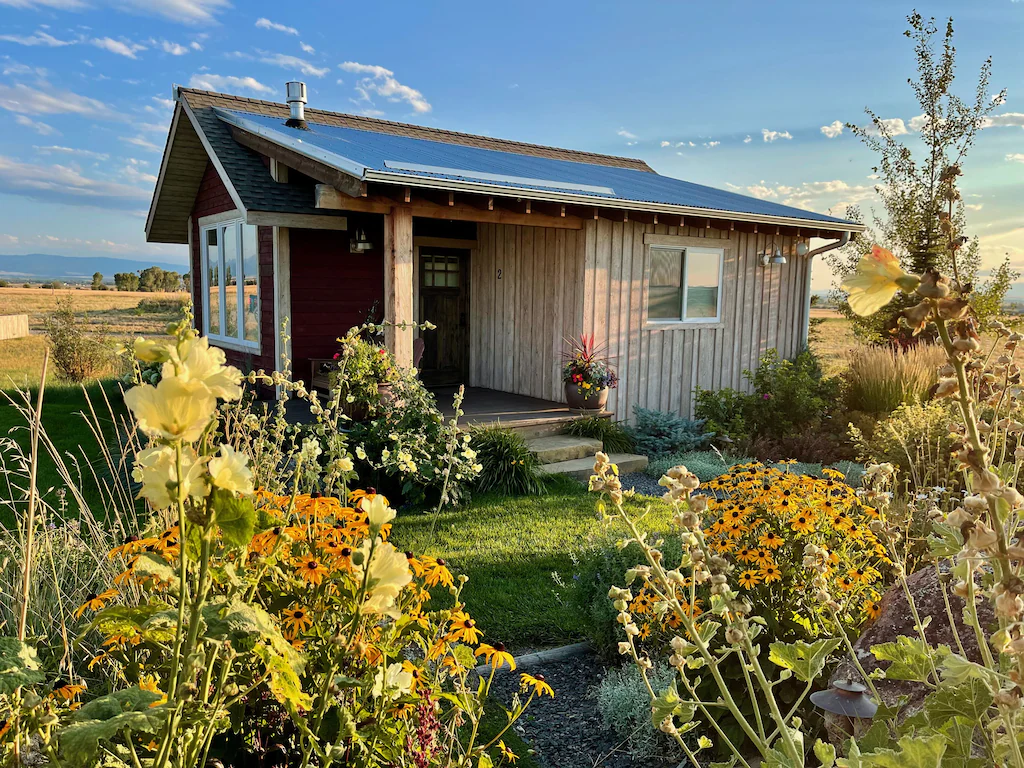 ---
Cabin Sweet Cabin | Pet-Friendly with Hot Tub
Location: Gallatin County, Montana
Price: $279+ per night
If you're looking for a place in Montana that can accommodate large groups, family gatherings, holidays or business retreats, you found it in Cabin Sweet Cabin.
The 'Cabin Sweet Cabin' features four bedrooms, three bathrooms, spacious and well appointed kitchen, large covered back porch with BBQ grill, plenty of entertaining space, and a hot tub. The large backyard is private and offers plenty of room for children, adults and dogs to play. Guests have access to the Interstate and the airport; a short drive Madison, Yellowstone and Jefferson Rivers. Enjoy activities like soaking in natural hot springs, horseback riding, white water-rafting, snowmobiling, hiking, biking, rock/ice climbing, and many more. 
View Photos, Read Reviews & Check Availability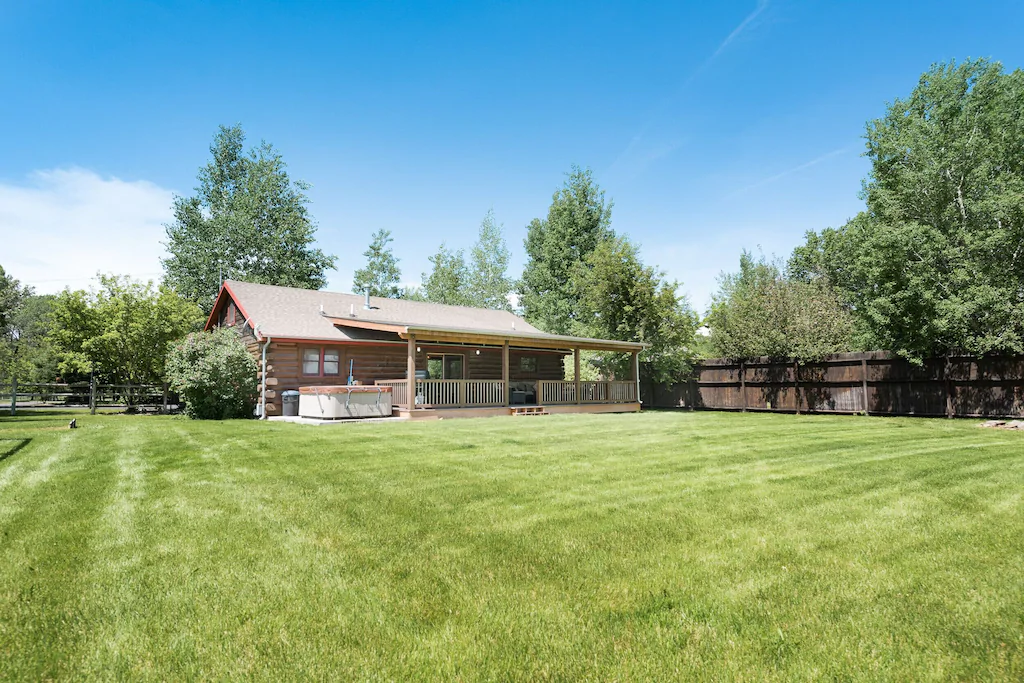 ---
The Homestead Cabin Rental
Location: Chico, Montana
Price: $185+ per night
Enjoy both day and night views while staying at The Homestead Cabin. The cabin sleeps four. It is furnished with a full bathroom with shower, fully equipped kitchen; microwave, coffee maker, blender, stove, pots and pans, and a beautiful marbled gas fired stove. Close enough to Yellowstone for day trips in the park, restaurants and other attractions. 
View Photos, Read Reviews & Check Availability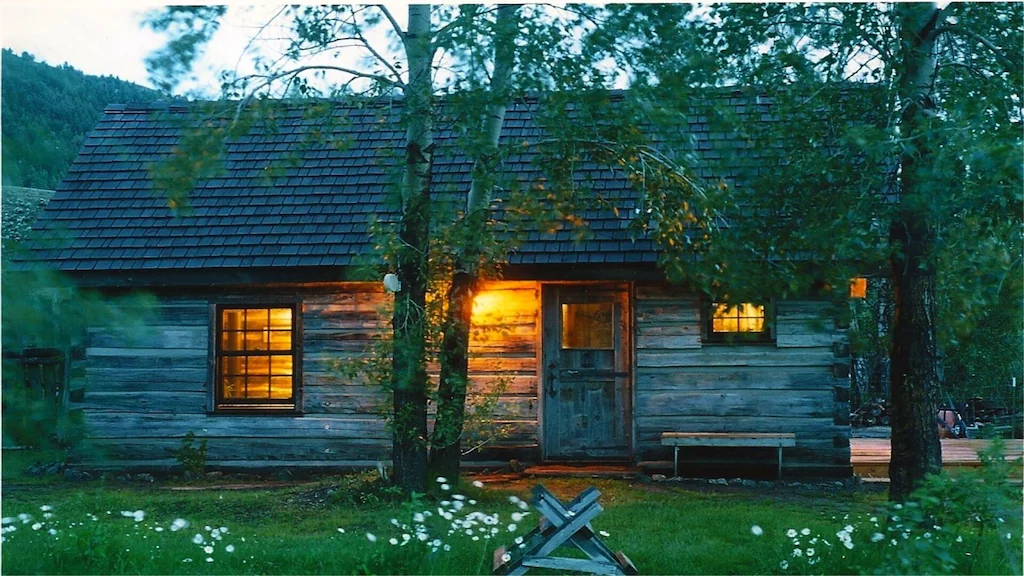 ---
Calowahcan Cabin
Location: Ronan, Montana
Price: $155+ per night
https://www.airbnb.com/rooms/37215471 
Celebrate a special day with your special someone and get close with them at the Calowahcan Cabin. Nestled at the base of the beautiful Mission Mountains, this cabin offers both the privacy and the beautiful scenery you deserve on your special getaway. You can watch as the sun rises and revel in the beautiful sunset colors from the deck, or visit beautiful scenic spots near the area – Quinn's Hot Springs and spots like Great Gray Gifts. 
Inside, you'll find modern amenities such as heated floors and AC, a sophisticated kitchen, and WiFi. Spend an evening cozying up in front of the firepit and end the night soaking in the luxurious bathtub. You can find a dozen reasons to just stay in at Calowahcan Cabin.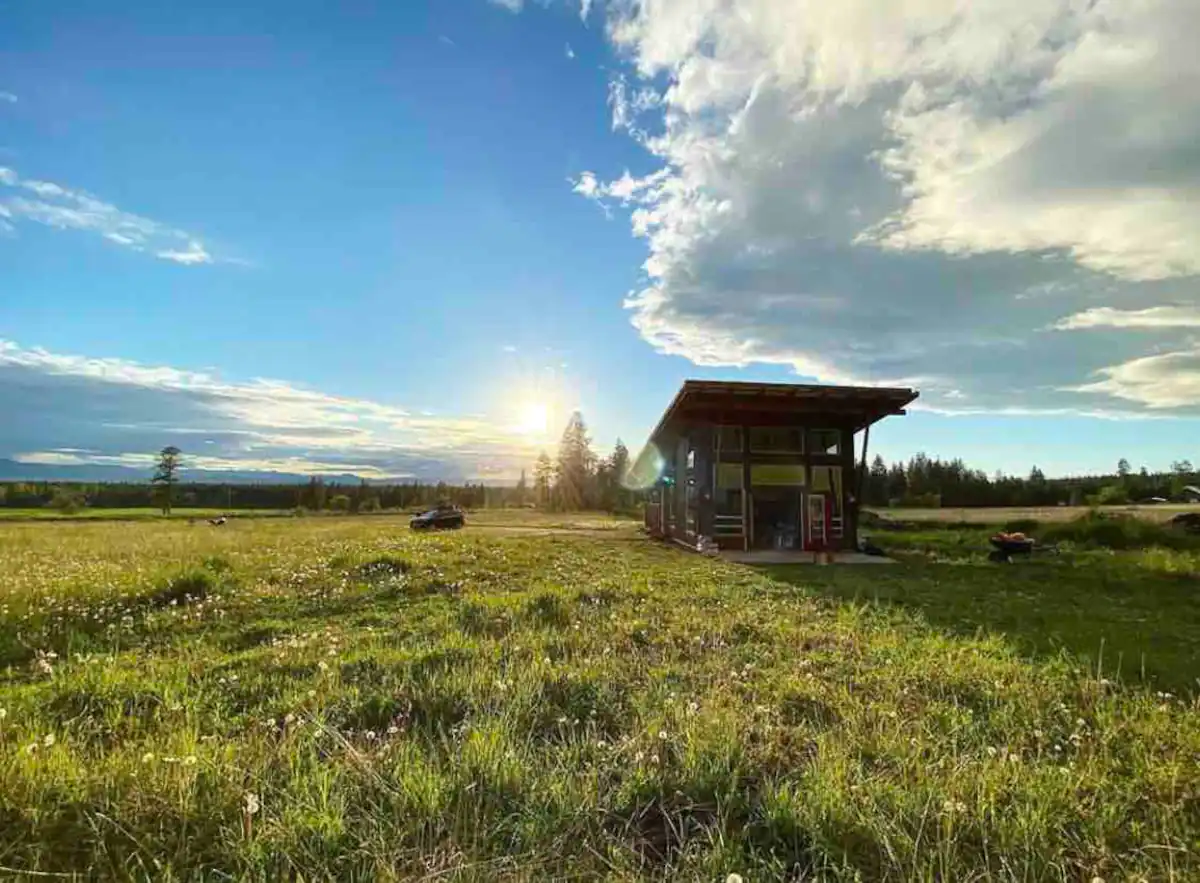 ---
Country Cabin 2
Location: Pray, Montana
Price: $175+ per night
https://www.airbnb.com/rooms/39230150 
Pray, Montana has an abundance of romantic and family-friendly cabins. These cabins are built so you can enjoy the stunning views of the Absaroka Mountains. One popular cabin is Country Cabin 2 that offers 2 bedrooms and accommodates six guests. It is outfitted with all the essentials you need: bathroom essentials (with hair dryer & hot water), kitchen that also features a coffee maker, WiFi, and a designated parking space. Adventurous guests will love it here as it is in a very convenient location for visiting Chico Hot Springs, Livingston, Pine Creek Falls, and Gardiner- the North Entrance to Yellowstone National Park.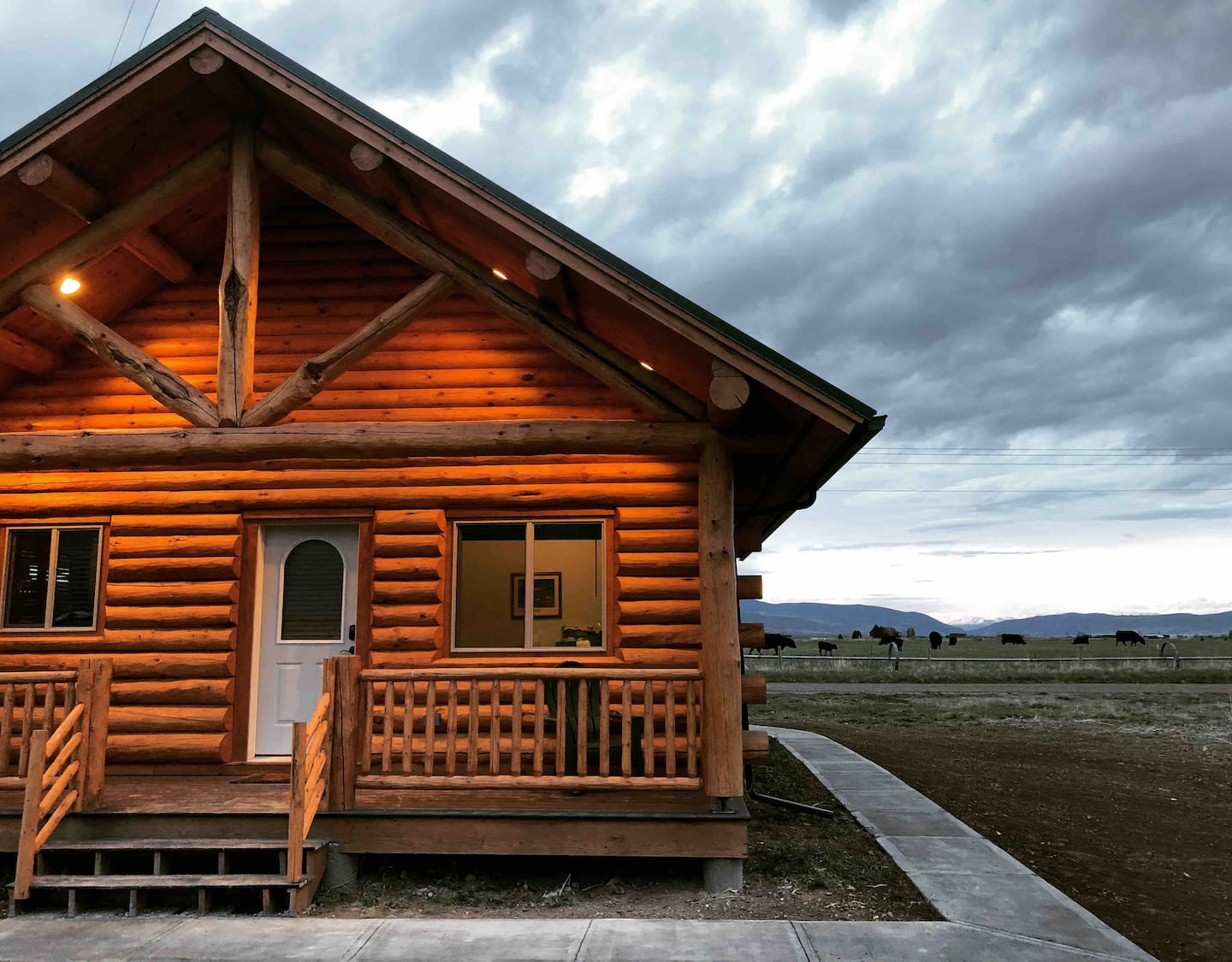 ---
Quintessential Whitefish MT Cabin
Location: Whitefish, Montana
Price: $239+ per night
https://www.airbnb.com/rooms/34088992 
If you're looking to stay in a sought-after and favored cabin on your vacation in Montana, then this quintessential cabin located in Whitefish is for you. It was featured in COUNTRY'S BEST CABINS Magazine(2013) and in COZY CABINS & COTTAGES Magazine(2018).
This one-bedroom cabin is stunning inside and out.  The rustic interior and architecture, and the illuminating yellow lights creates a warm and welcoming atmosphere makes you feel at home. Inside, there is an open living room and kitchen. The large bedroom features a queen-size log bed, high-count linens, and an alternative comforter; while an American leather queen size sleeper sofa with a tempurpedic mattress provided for extra sleeping space. If you enjoy outdoor activities, you have access to trails and a lake where you can enjoy swimming, fishing and kayaking. You won't be disappointed!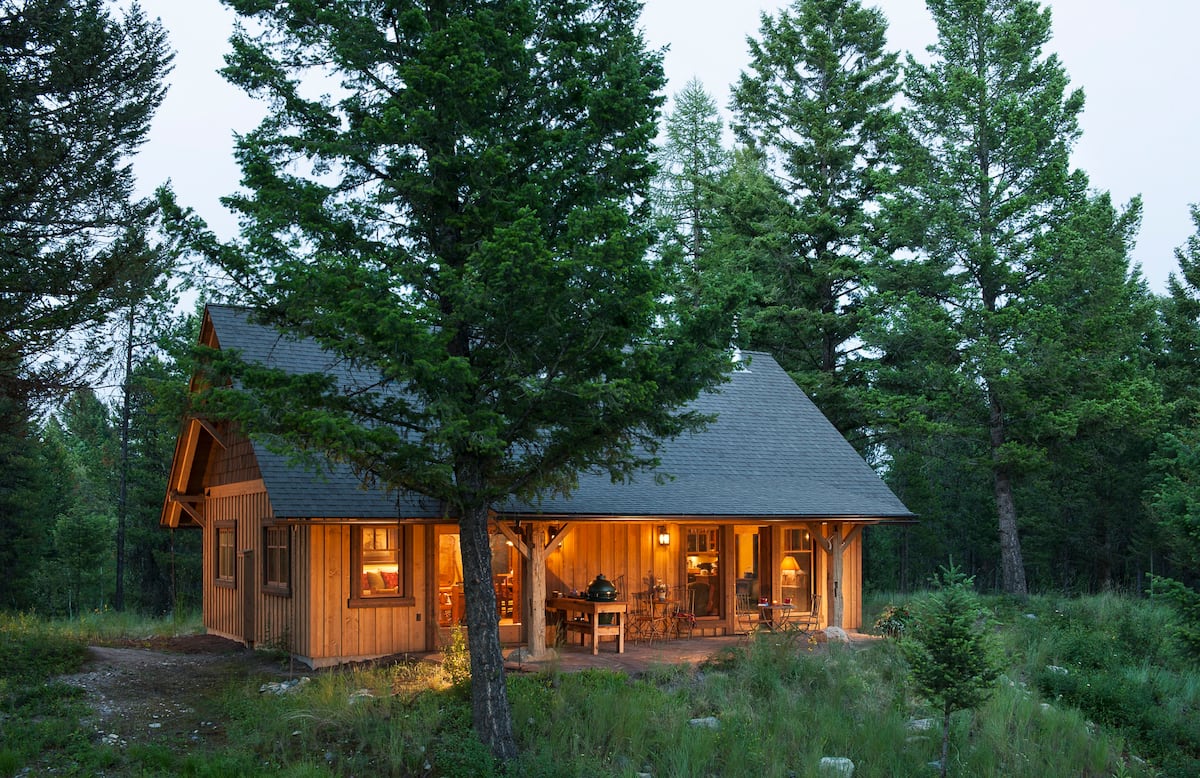 ---
The Stillwater
Location: Lakeside, Montana
Price: $149+ per night
https://www.airbnb.com/rooms/39314666 
Stay at The Stillwater for a peaceful and relaxing escape. The Stillwater will bring you closer to nature while you enjoy all the modern amenities it has to offer, both indoors and out. Considered to be "tiny" in size, it is nothing short of functional.
The luxuries of this cabin include a queen size bed and a sofa sleeper, a Nespresso coffee machine, oven, microwave, dishwasher, and a stacked front-loading washer and dryer. Guests will have access to Flathead Lake Waterfront Park, restaurants, brewery, and all lakeside has to offer.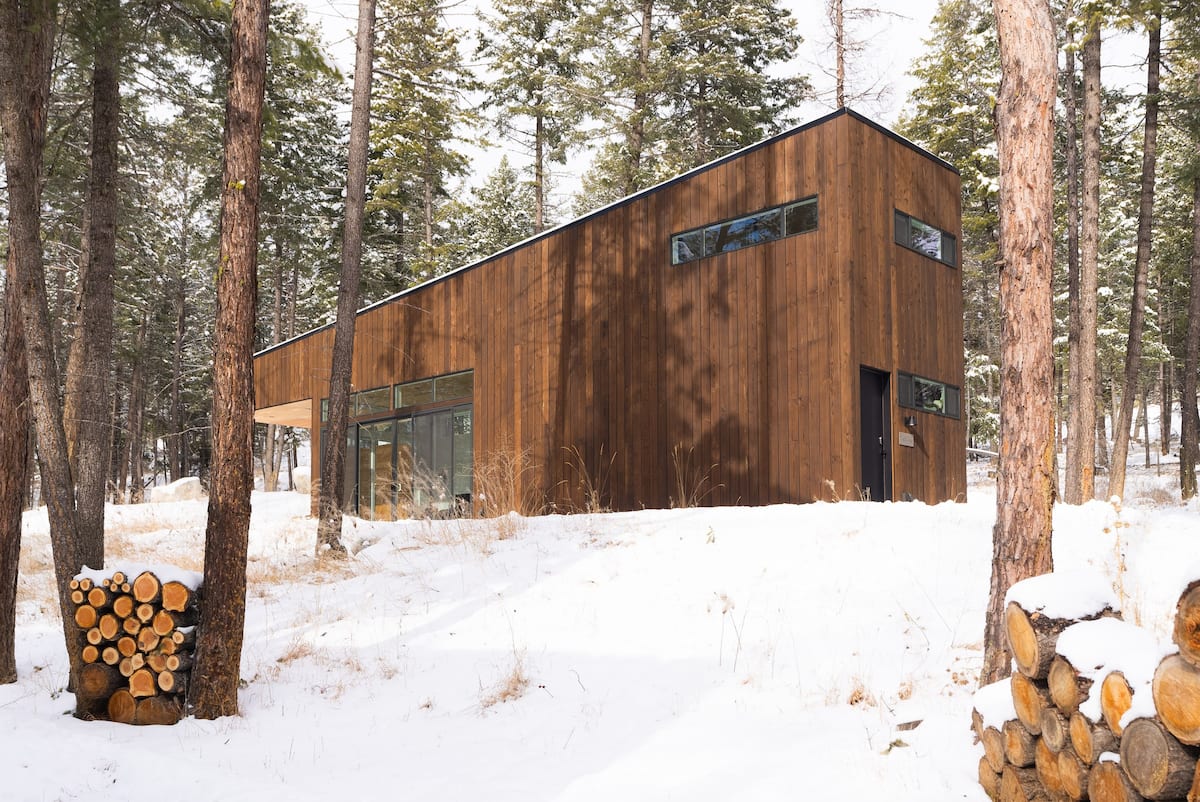 ---
Lake Front Modern Cabin 
Location: Eureka, Montana
Price: $175+ per night
https://www.airbnb.com/rooms/53181514 
This charming modern cabin is set in a private property with lakefront and mountain views. The 320 square foot cabin is thoughtfully and beautifully built – with Scandinavian design inspiration and modern fixtures and amenities.
It features a sleeping loft with a queen size bed, a dedicated kitchen table/workspace, a cozy couch, and a "Cinderella Incinerator Toilet". Spend your day playing in the lake (kayaking) or just enjoy the views from the deck. Taking your pets on your vacation? Look no more because this modern cabin is pet-friendly!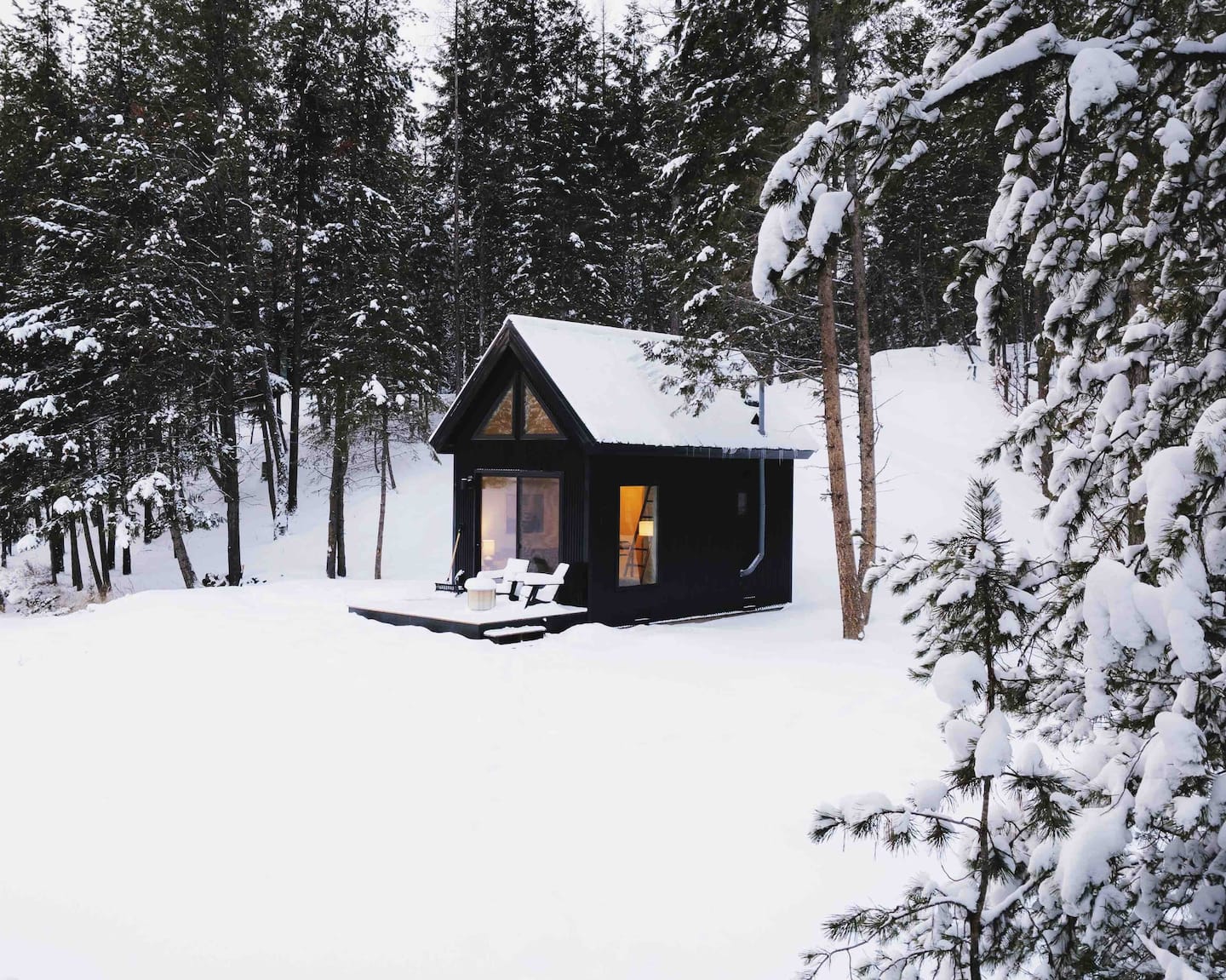 ---
Ross Creek Cabin #4
Location: Belgrade, Montana
Price: $177+ per night
https://www.airbnb.com/rooms/19910010 
Wake up to breathtaking views of the Bridger Mountains and the Gallatin Range when you stay at Ross Creek Cabin #4. This cabin is best suited for couples looking for a romantic getaway to celebrate love. 
Cabin #4 is outfitted with all the essentials you need and the extras you'll love: entertainment (32″ HDTV with Netflix, HBO Max, Amazon Prime Video), heating and cooling system, WiFi and a designated work space, and a kitchen stocked with everything you need to prepare a meal. Guests can also enjoy the luxury of the shared hot tub situated centrally away from the cabins and is sunk into the ground and landscaped for a private feel.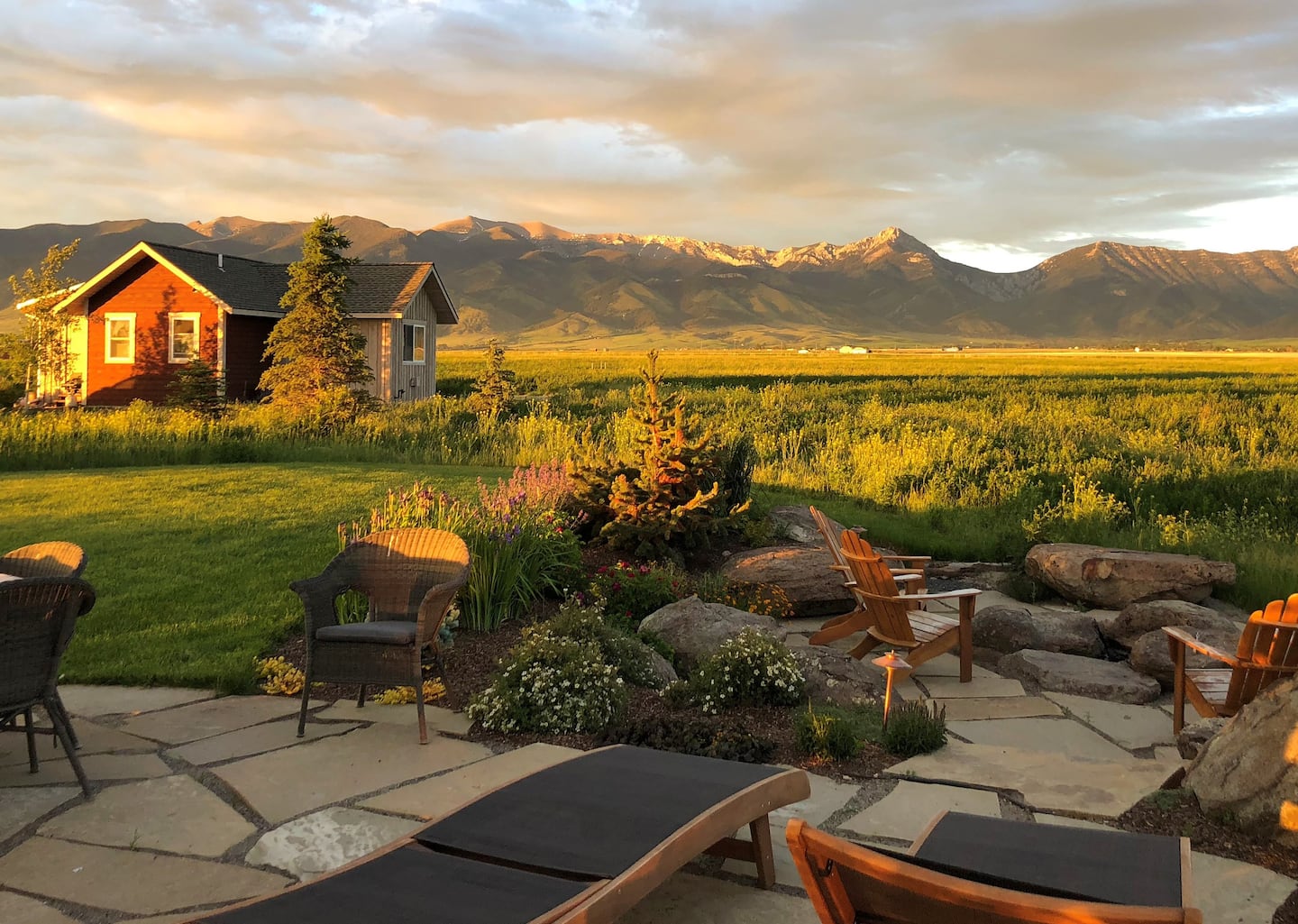 ---
Blackhouse – Shou Sugi Ban Cabin
Location: Pray, Montana
Price: $148+ per night
https://www.airbnb.com/rooms/50845112 
Somewhere in Paradise Valley, MT, you'll find Blackhouse – a not so hidden gem that offers uninterrupted views of the Absaroka mountain range. It's a perfect spot to get some peace and quiet, and still have access to everything you need – a comfortable bed, bathroom with bath essentials, a kitchen and dining area. 
The highlight of Blackhouse is the floor-to-ceiling glass door that provides sweeping views of the surrounding mountains. At night (when the skies are clear), you'll be amazed at the beautiful display of stars. During the day, you can take a trip to Yellowstone or Chico Hot Springs.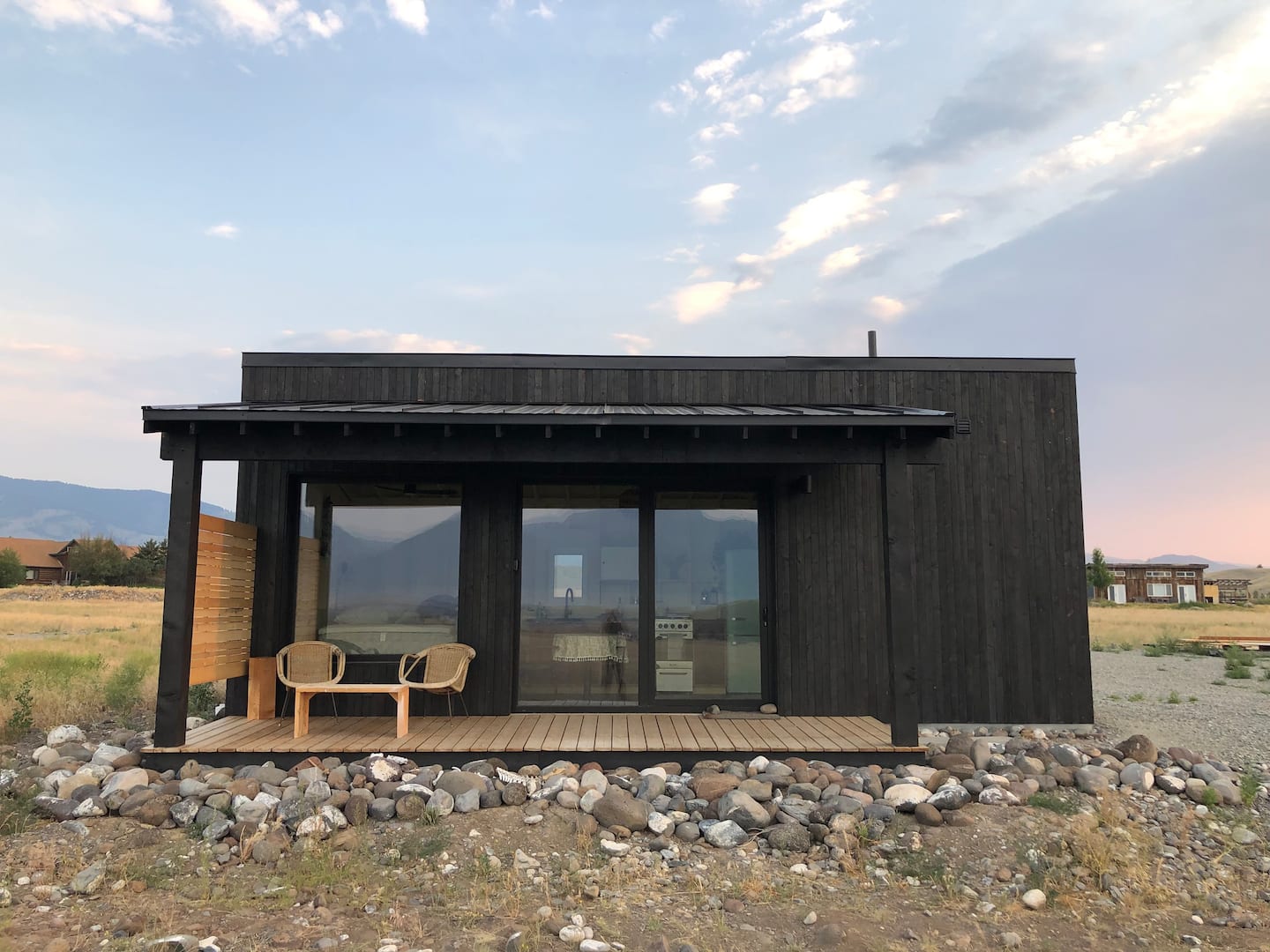 ---
Secluded Timber Carriage Cabin
Location: Bozeman, Montana
Price: $257+ per night
https://www.airbnb.com/rooms/3143557 
Leave the stress of the city life and escape to Carriage House studio located 60 miles from Yellowstone. This carriage house offers nature's best: stunning views up top on the property, mountains, tall firs, walking trails, a gurgling creek and wildlife.
It features a rustic, contemporary interior and is equipped with modern amenities – a cozy fireplace, washer and dryer, a gourmet kitchen, and a contemporary bathroom with high ceilings. The french doors open the al fresco dining where you can enjoy the beautiful views.