Planning a trip or weekend getaway and searching for the best cabin rentals in Nebraska? Well, you've come to the right place, as I've put together this guide to unique cabins in Nebraska that will help you find the perfect place to stay for your upcoming vacation!
While Nebraska may not be known for its mountain scenery, you'll love sitting on the patio of your cabin and looking out onto the rolling hills and admiring the colorful sunsets! Take a deep breath and let nature sink into your soul, as these cabin rentals are situated in some of the most beautiful spots in Nebraska!
With cozy bedrooms, spacious living areas, modern kitchens, and hot tubs, they'll provide you with all of the comforts of a home away from home. Offering cabin rentals that are budget-friendly, pet-friendly, and kid-friendly too! We hope to meet you soon at one of our locations throughout Nebraska!
Centrally located on thousands of acres of State Parks, historic sites, and other recreational attractions, your family will love the variety of activities available to them. From fishing on the Missouri River to teeing off at one of the many golf courses in rural Nebraska, there is something for everyone at these awesome cabin rentals on Airbnb & Vrbo.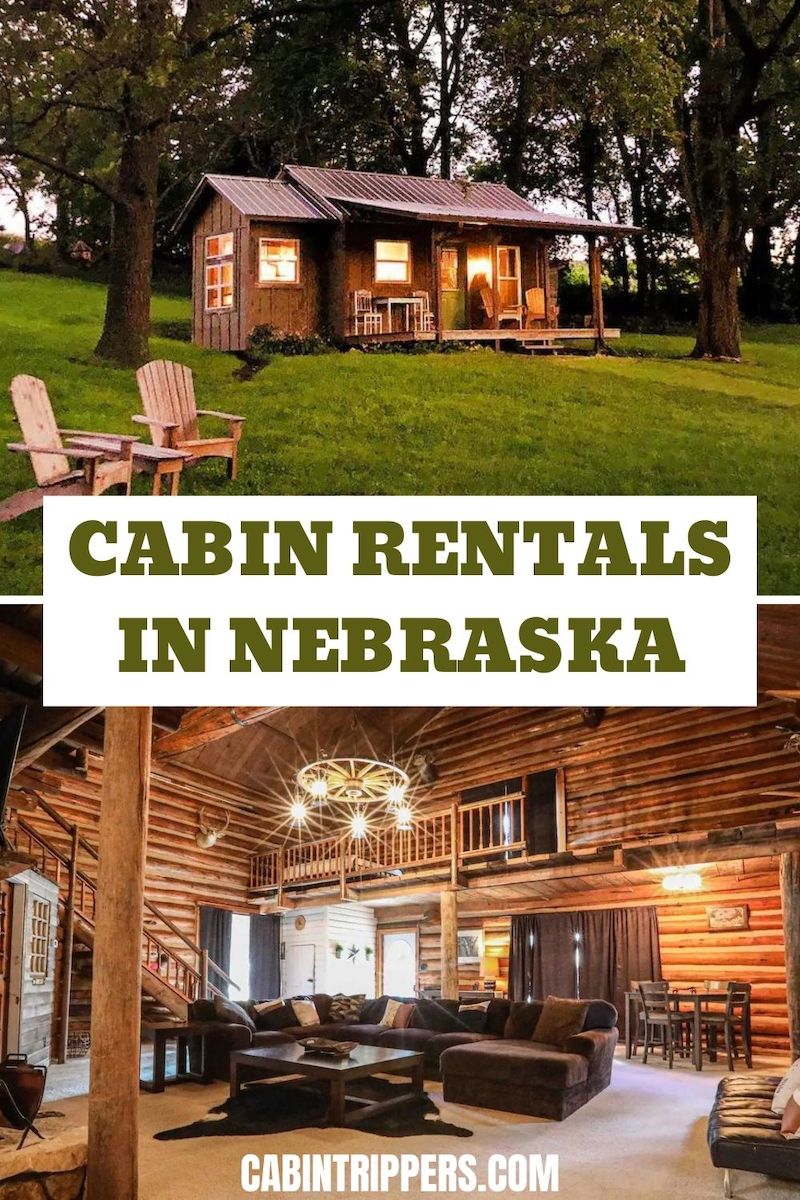 ---
1. Lake Ericson Spacious Cabin
Price: $373+ per night
Where: Wheeler County, Nebraska, United States of America
Just steps away from Lake Ericson as well as the Cedar River, this spacious cabin sleeps up to five and offers everything you need for a few comfortable days away from it all. The modern interior features granite countertops and modern appliances for large family meals or a scrumptious midnight snack, and the surrounding area boasts activities from fishing to tanking (float down the river while enjoying a few drinks!), swimming, or even enjoying some of the local fare (steaks and ribs are the way to go here). Bring the whole family (the kids will LOVE the loft area) or just a couple of friends (the enclosed back porch is the ideal space to chill out) – this place is perfect for all sizes of groups!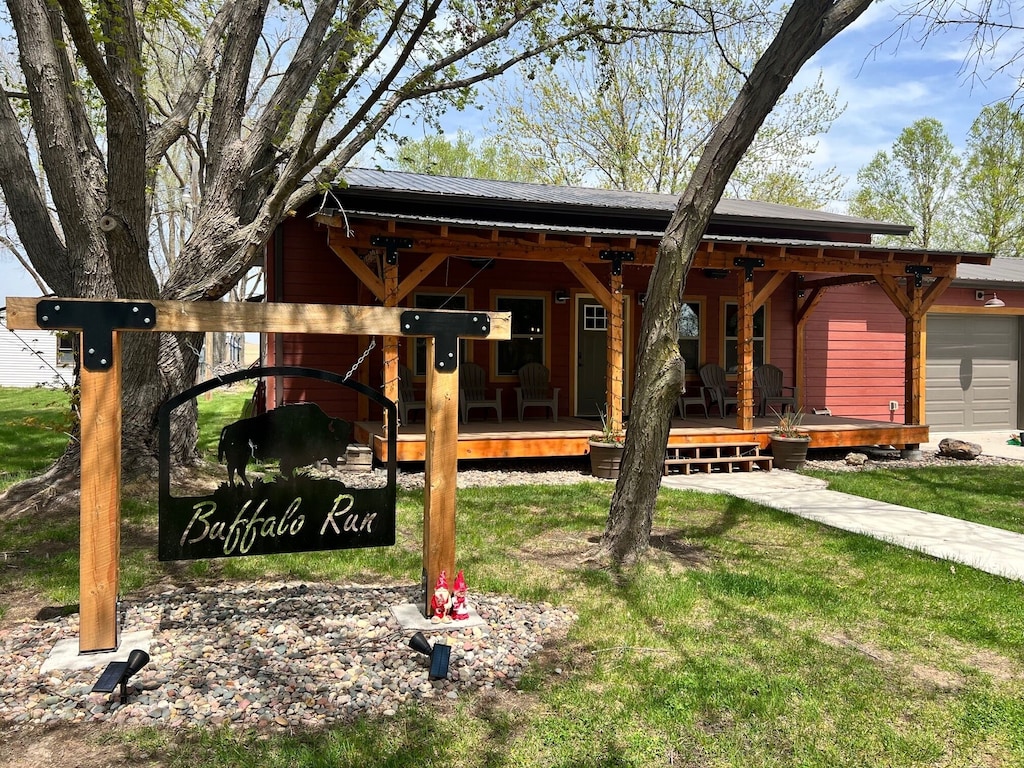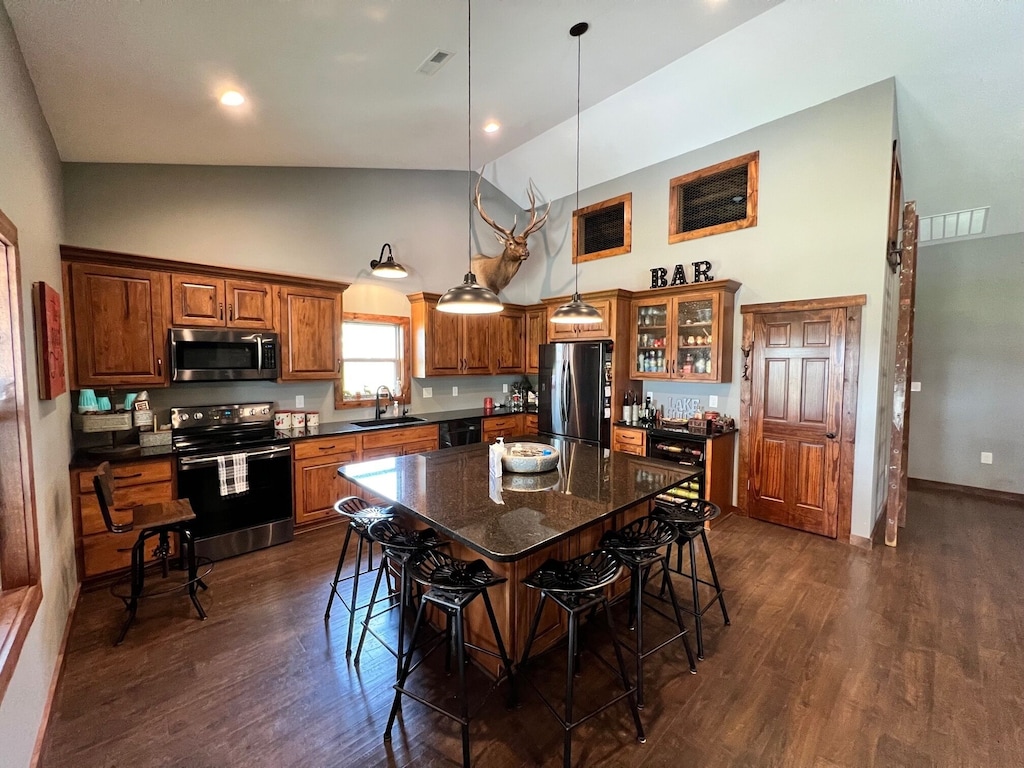 ---
2. Lake Wanahoo Luxury Cabin
Price: $550+ per night
Where: Saunders County, Nebraska, United States of America
Pictures are worth a thousand words, and I can think of plenty for this beautiful three-story build situated in the Saunders County wilderness. Located next to Lake Wanahoo, this massive luxury cabin is the ideal spot for families, reunions, or sizable groups of friends looking for a spacious spot to get away and get into nature. This rental boasts 2400 square feet of space and sweeping 360 degree views, is just 30 minutes from bustling Lincoln or Omaha, and sits on 4 acres of private land. Make the short walk to Lake Wanahoo and you can enjoy biking, kayaking, fishing, and bird watching. Truly a nature lover's paradise!
---
3. Quiet Hilltop Log Cabin
Price: $237+ per night
Where: Franklin Country, Nebraska, United States of America
Perched atop a quiet hilltop overlooking the forest and hills of Franklin County, this log cabin is sure to impress and destress.  It sits on 42 acres of private land, has 3 bedrooms, and is just a 20 minute drive to Harlan County Reservoir where you can fish, boat, hike, and sightsee! The cabin itself is a modern build and has comfortable beds, common areas, and a fully equipped kitchen. The ideal place to escape and recharge!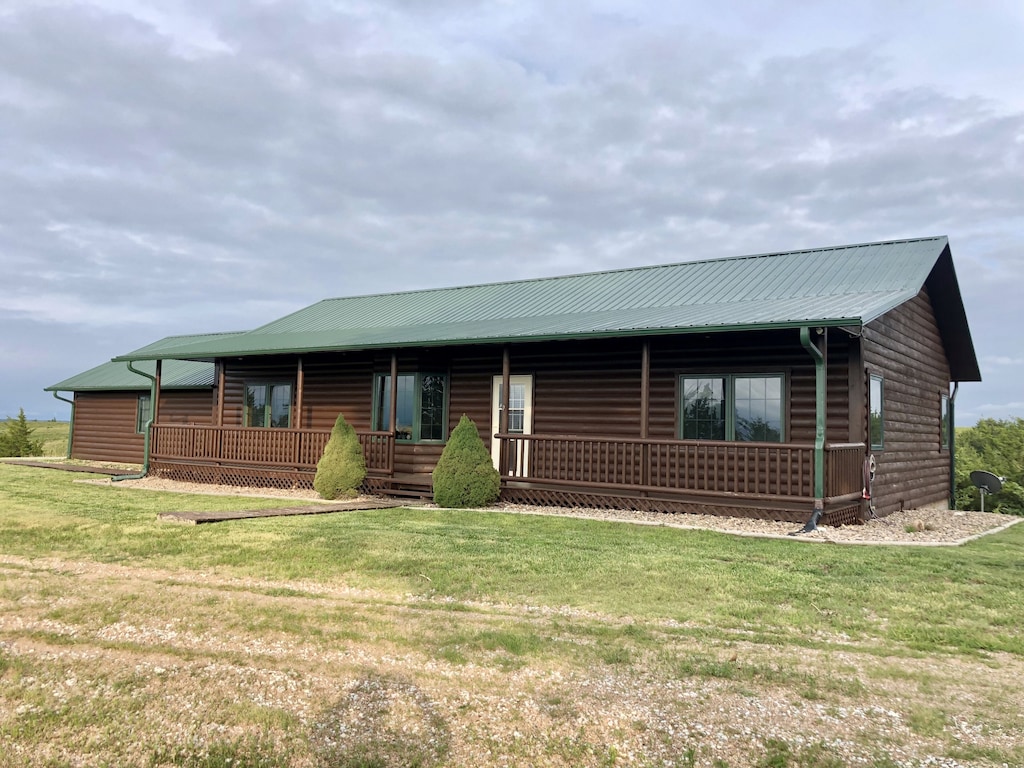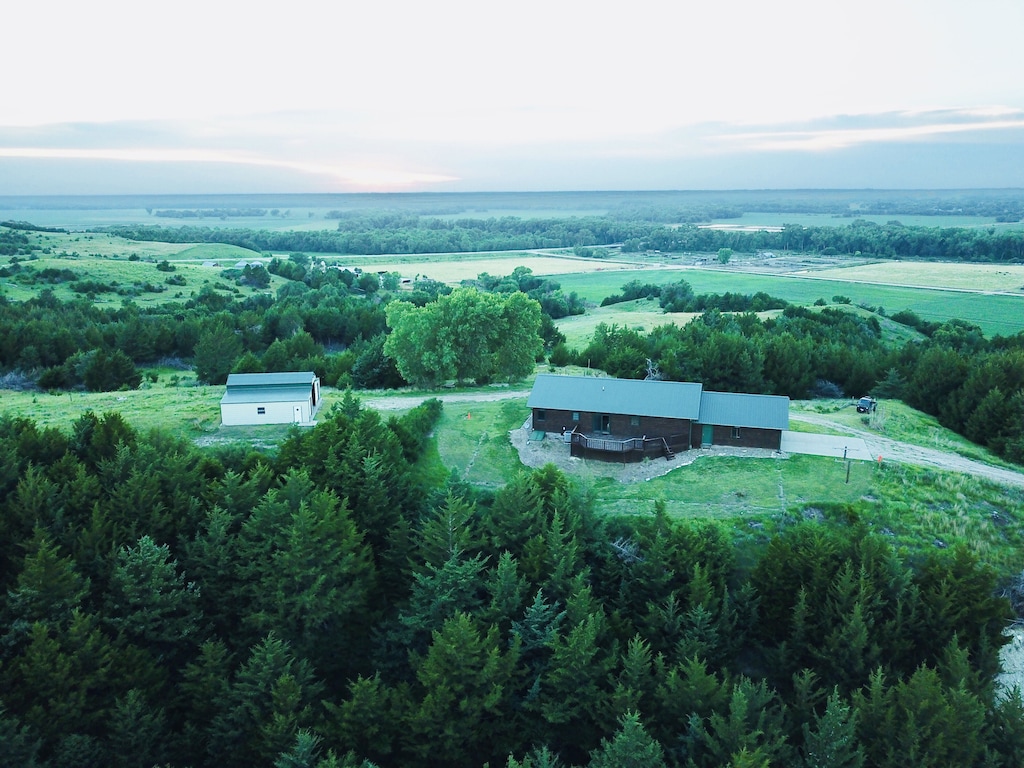 ---
4. Spacious Log Cabin in Nebraska National Forest
Price: $315+ per night
Where: Chadron, Nebraska, United States of America
https://www.vrbo.com/9460831ha
Your new home away from home is a spacious 3 bedroom Log Home nestled in the trees of the Nebraska National Forest. There's a BBQ, outdoor dining furniture, and even a fire pit for making mores! All of which are available for your enjoyment. Located 12 miles southeast of Chadron, Nebraska's only national forest offers a wide variety of outdoor recreation, including fishing, boating, canoeing, hiking, and hunting. Ideal for families and groups of friends who enjoy being close to nature. A great location to relax and enjoy the truly beautiful scenery.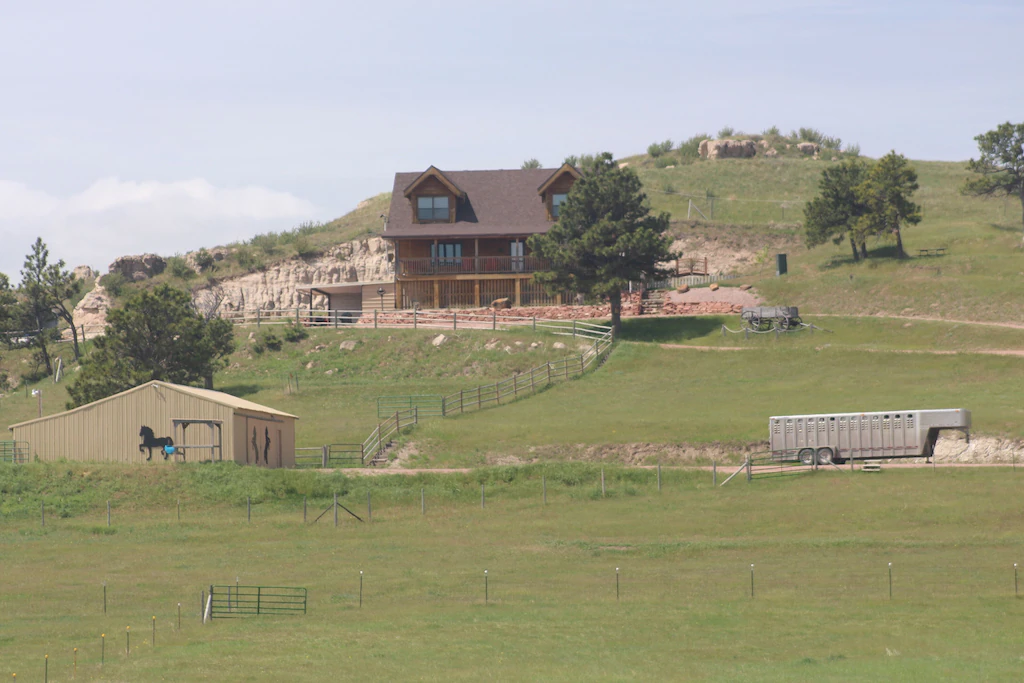 ---
5. Rustic Cabin Retreat in Kearney
Price: $185+ per night
Where: Kearney, Nebraska
Enjoy a peaceful escape in an intimate cabin retreat in the rolling hills of southeast Nebraska. With its clean, warm design and charming rustic finishes, this secluded vacation rental is the perfect place to get away from it all.
Wake up to the sights and sounds of farm life, and enjoy a rich breakfast on the covered porch. Rustic Cabin Retreat is located just ten minutes from Kearney, Nebraska, where you can enjoy a variety of attractions and events. There are many things to do, from art galleries to historical landmarks and festivals; there are many things to do while staying at this cabin retreat near Kearney.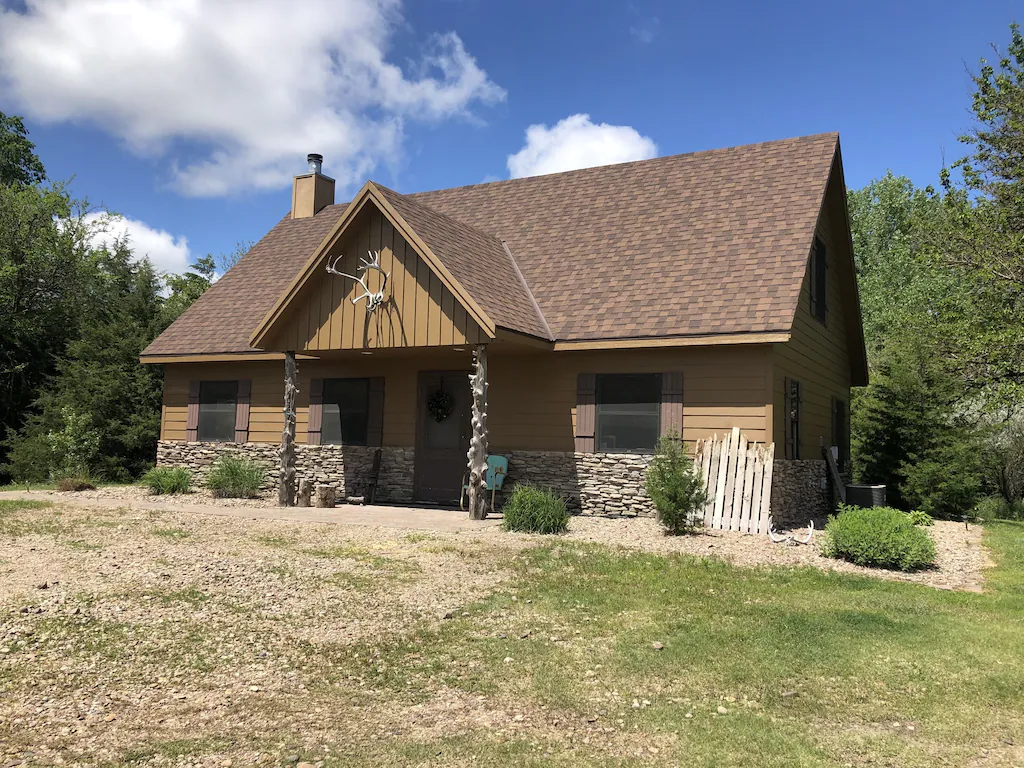 ---
6. The Covey – Natural Paradise!
Price: $175+ per night
Where: Pawnee County, Nebraska
Accommodates: 7 Guests
The Covey at Lakeside is an ideal cabin to spend your time in. It is fully outfitted to accommodate any type of traveler and comes with 2 bedrooms, 1 bath, A/C and central heating, fireplace, deck with BBQ, and patio furniture. The grounds are very peaceful and pristine, with many wildlife roaming freely. Most importantly, the views are amazing, and you are literally ON the lake.
It is stocked with essential household items that will make your stay more enjoyable—a central location near Lincoln and Omaha, Nebraska. Located thirty minutes east of Lincoln, Covey Lake is the perfect setting for a weekend getaway. Experience the relaxing environment with a cabin rental in Nebraska.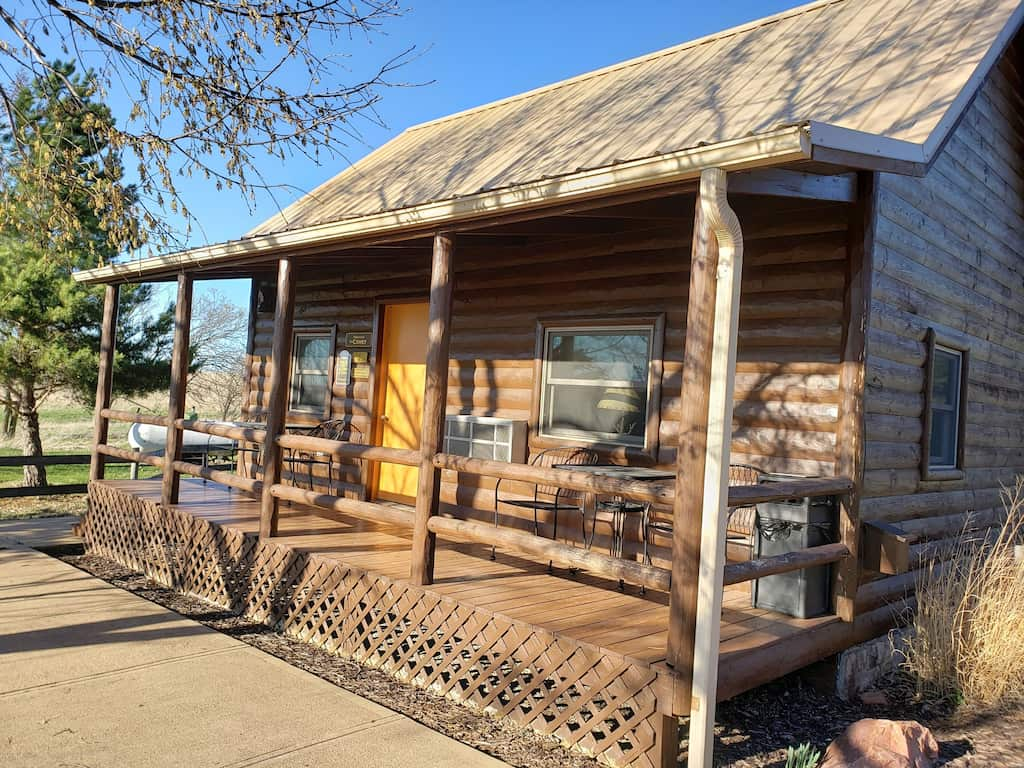 ---
7. Country Cabin Getaway on 13 Acres
Price: $80+ per night
Where: Ayr, Nebraska
Accommodates: 5 Guests
https://www.airbnb.com/rooms/20436793 
Country Getaway cabin vacation rentals in Nebraska offer seclusion, privacy, and scenery right out of a storybook. This property is situated on 13 acres of hilly terrain close to the town of Ayr. It comes with 3 bedrooms, 4 beds, 1 bath, kitchen, free wifi, free parking, dryer, air conditioner, and washer.
The cabin's spacious interior has a living room with 1-4 person rocker recliners, a queen size bed in the loft, and a recently remodeled bathroom with jetted tub. The kitchenette has a refrigerator, sink, range, and microwave. The cabin has vintage furniture and large picture windows for beautiful views.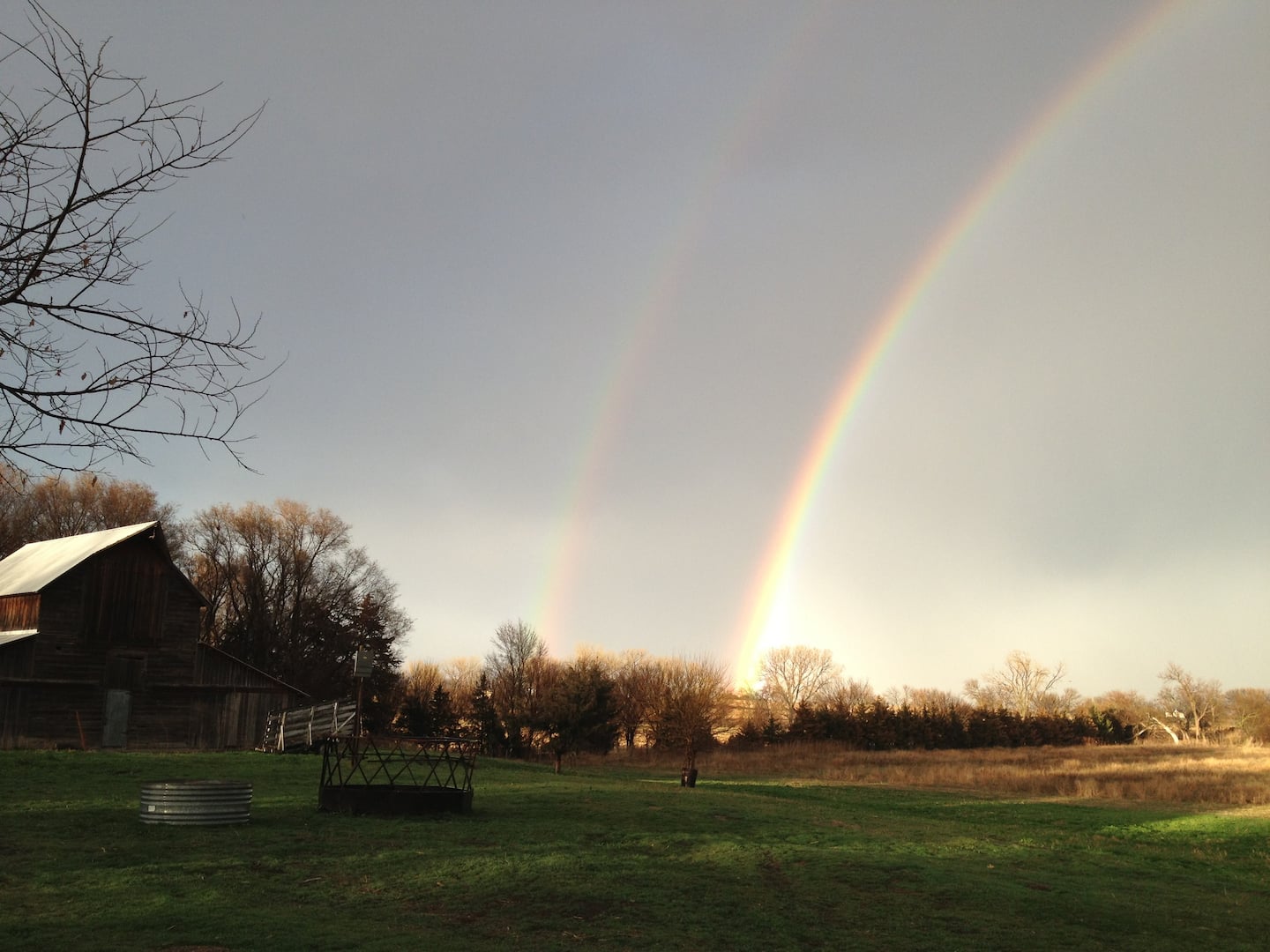 ---
8. Lakeview Cabin Leisure at Johnson Lake
Price: $250+ per night
Where: Johnson Lake, Nebraska
Accommodates: 8 Guests
https://www.airbnb.com/rooms/20554824 
Are you looking for a seasonal cabin rental in Nebraska where you can relax and enjoy the scenery? Consider Lakeview Leisure, just South of Lake McConaughy. This cabin is located on Johnson Lake, a 6.5-mile long lake in the Malheur National Wildlife Refuge. Cabin amenities include a Full kitchen, 1 or 2 bedrooms (sleeps 4-7), Laundry facilities, linens included, Fireplace for the chilly winter nights, Hot/cold showers, largest dock on the lake.
Each rental home is fully furnished and equipped to meet the needs of your family and friends. Our cabin rentals are housed on picturesque lakeshores of lake areas on quiet and peaceful acres. Spend your vacation at a lake cabin rental in our convenient location just minutes from Omaha and Lincoln.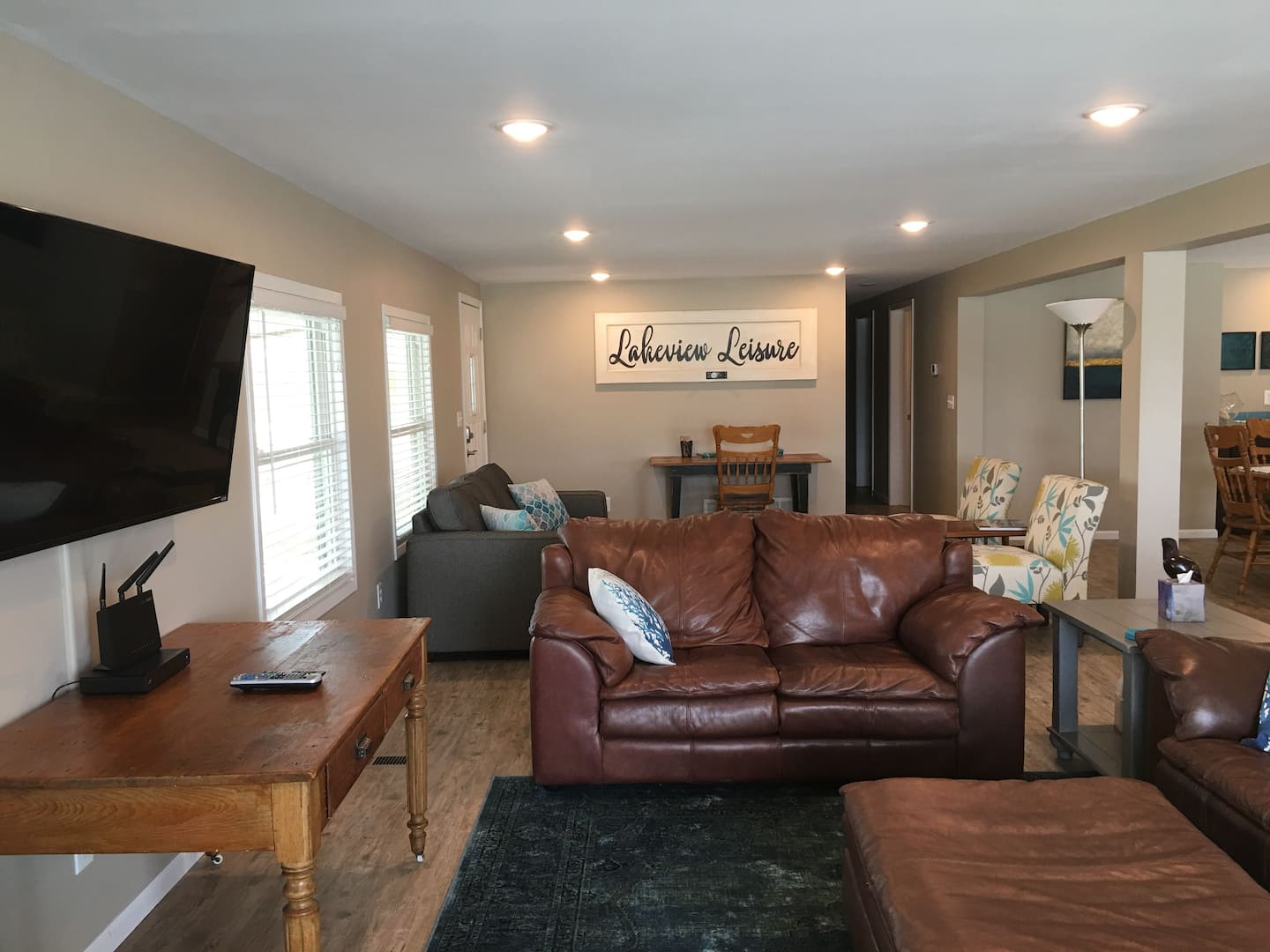 ---
9. Peaceful Cabin on Water
Price: $118+ per night
Where: Leshara, Nebraska
https://www.airbnb.com/rooms/43430693 
Drive into the heart of the North American continent, to the southeast of Perfection Valley, and find a secluded cabin situated on the banks of a lake. The Leshara Cabin offers peace and is just minutes away from the fishing, hiking, and water activities this part of Nebraska has to offer.
Relax inside with views over the lake that stretches into the valley while enjoying a drink at your mini bar or cooking up a meal in the fully equipped kitchen. There are three bedrooms house up to 10 guests comfortably so that everyone can enjoy the lake and forest views around the cabin.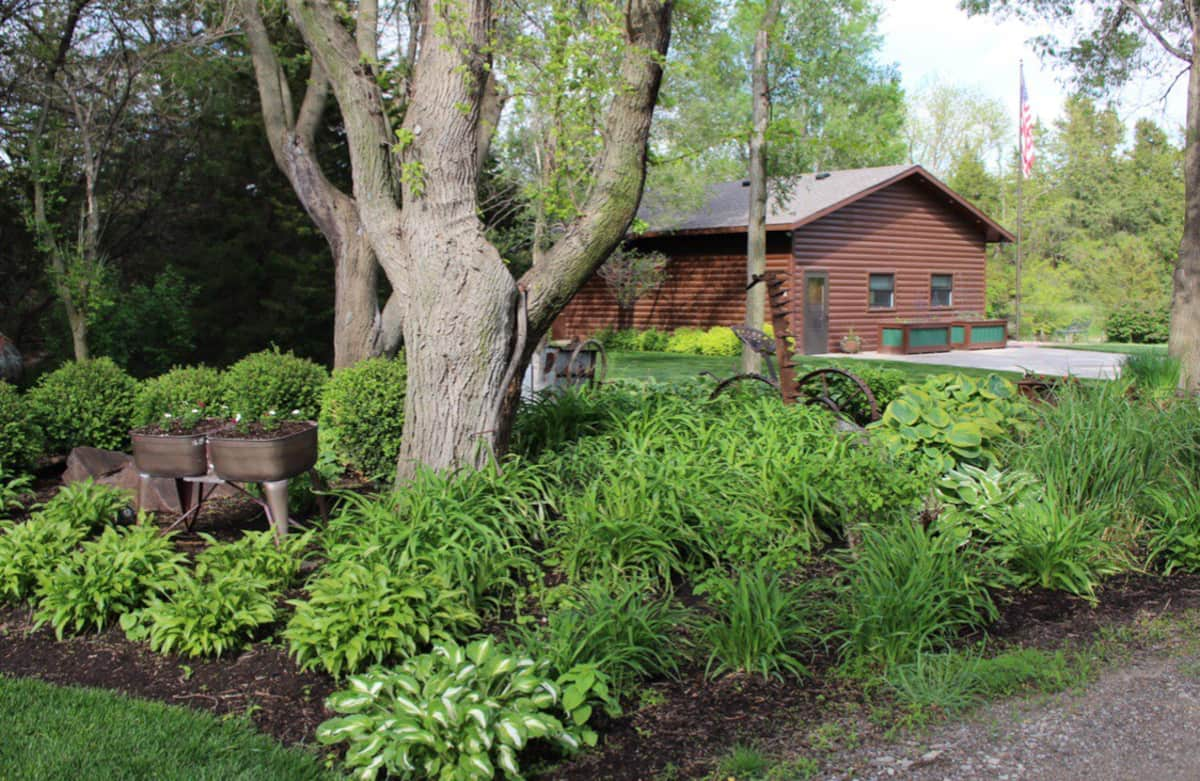 ---
10. Lakeside Cabin on Harlan County Reservoir
Price: $135+ per night
Where: Harlan County, Nebraska
Lakeside Cabin on Harlan County Reservoir, Harlan County. Enjoy a peaceful and relaxing setting while staying in one of our cabins. Perfect for family vacations, reunions, and weddings. All cabins come fully equipped with an open deck, private beach, and fishing pier on the water. Stay connected with free Wi-Fi and cable TV.
They are open year-round, so bring your family to enjoy all that Lakeside has to offer; this cabin can sleep 11 guests comfortably. It has 1 king bed, a queen bed and is equipped with 2 full bathrooms. Enjoy a walk to a sandy beach or fishing dock for your morning coffee. Take advantage of the newly renovated bathhouse near the beach area with a jetted tub and shower in each bathroom.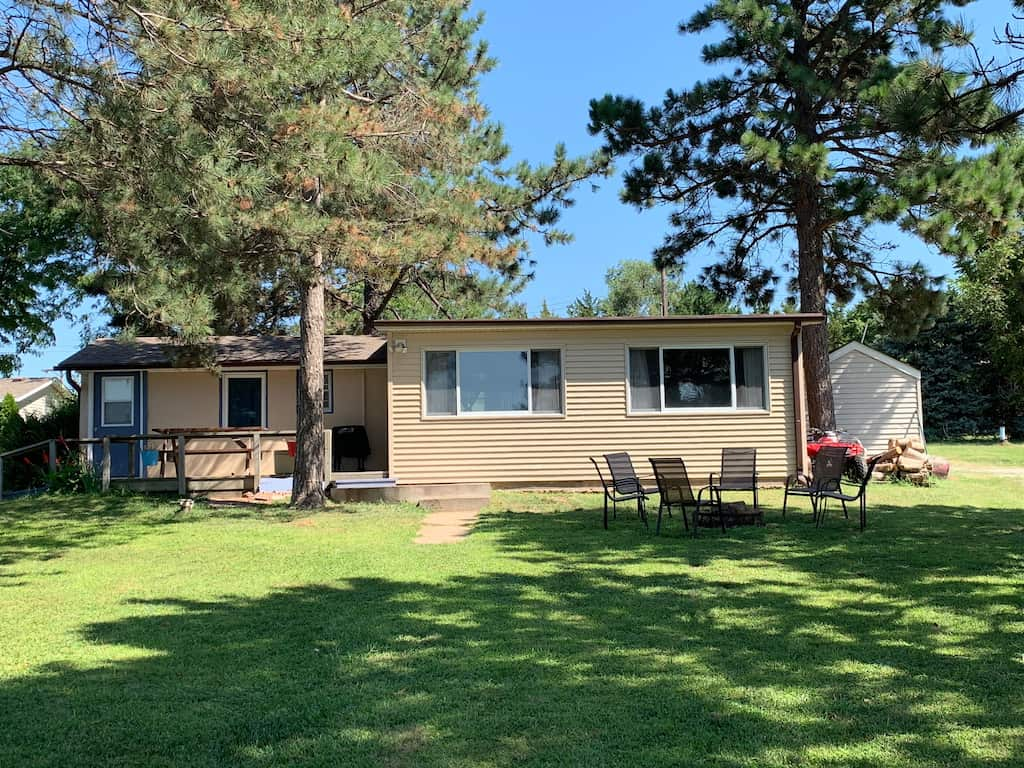 ---
11. The Boathouse Cabin Rental
Price: $299+ per night
Where: Crete, Nebraska
https://www.airbnb.com/rooms/3479066 
Come enjoy a relaxing vacation at The Boathouse, our cabin rentals in Nebraska. Our scenic rustic cabins are located in a quiet country setting yet only 30 minutes from Omaha and Lincoln. Relax on the dock or take a canoe or kayak out onto Clear Creek. Each cabin has a fireplace and a full kitchen. Reservations need to be made three months in advance to ensure availability; please call today.
The Boathouse offers a range of suites, including several with beautiful views of the water. Each includes a bathroom, walk-in closets, DVD players, and free Wi-Fi – plus outdoor balconies overlooking the Missouri River where you can enjoy meals or just relax and look out over the water.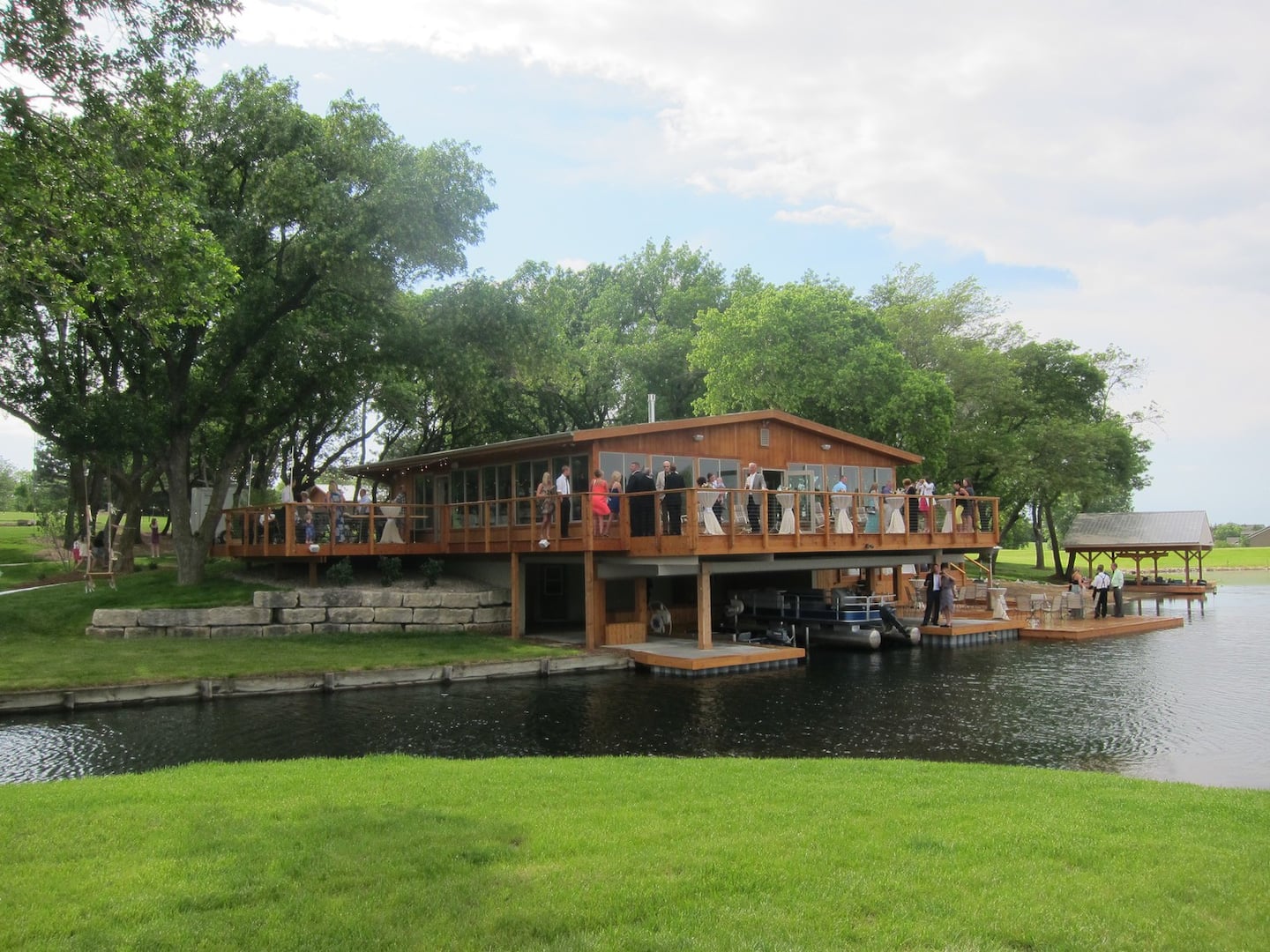 ---
12. Grand Island/St. Paul Area Cabin on the Lake
Price: $125+ per night
Where: Saint Paul, Nebraska
https://www.airbnb.com/rooms/23109188 
We have a beautiful 2500 square foot waterfront log cabin near Lake St. Paul and only 30 minutes from Grand Island, NE. A pool table, club/family room, and wireless internet are among many amenities.  The main floor has a queen-sized bedroom and bath, kitchen, dining area, plus family room with pool table and internet access.  The lower level has the guest bedroom with a full bed, loft with 2 twin beds, bath, and sauna, plus exercise machines.
There is also outdoor grilling available for those who want a nice barbecue meal out in the lake breeze. As well as a nearby beach with swimming.  Call or go to our website for more information or to see pictures or videos of this great vacation spot.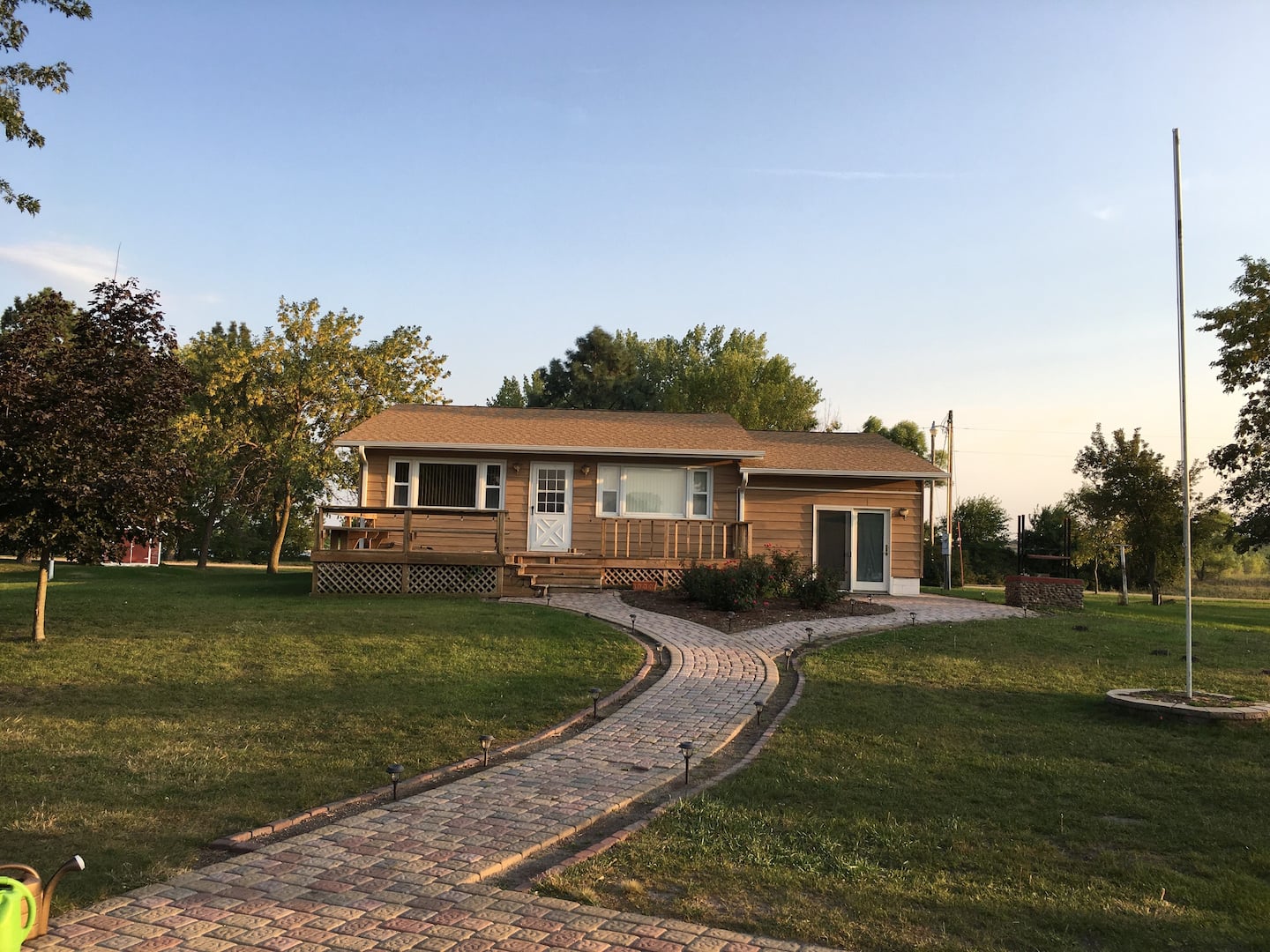 ---
13. Cozy Cabin on the River
Place: $129+ per night
Where: Kearney, Nebraska
https://www.airbnb.com/rooms/22672031
As you take in the serene, summer air of our cabin, River's Edge, you are flooded with peace and relaxation. The trees have leaves that gently blow in the wind, a gentle breeze dances through the grass, and you can hear the river flowing behind it all. Whether you choose to sit outside on the deck and soak up the rays, or stay inside on a rainy day with a good book, or play games with your family at this cozy cabin on Kearney's South Platte River, you will be at home here.
Each of the three bedrooms has a queen-size bed and private bathroom with a bathtub and shower. There is even a horseshoe pit! The kitchen is fully equipped for all your cooking needs, as well as a coffee pot, toaster, and mixer. Other features include Hot tub under the stars, Gas grill for summertime cookouts, Beautiful picturesque setting in a very quiet area.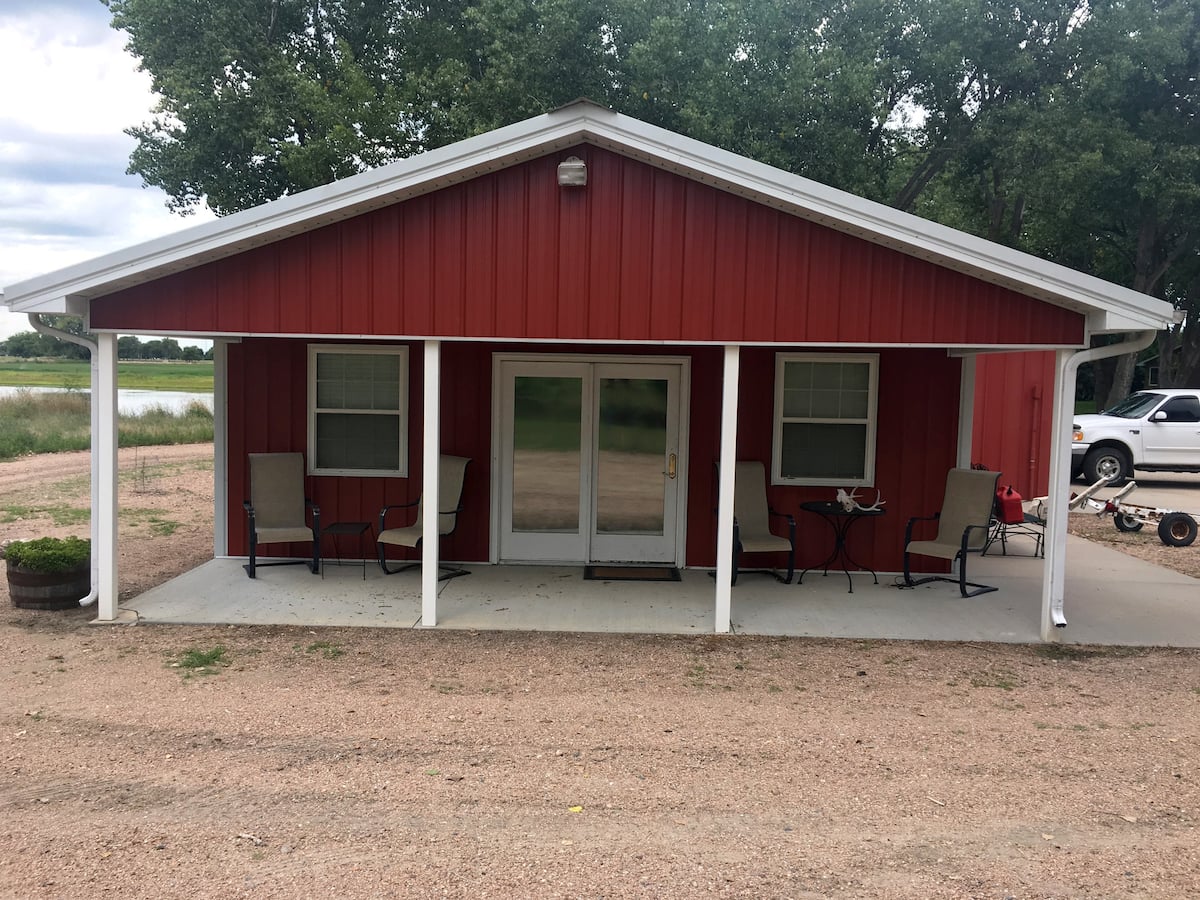 ---
14. Johnson Lake Cabin
Price: $295+ per night
Where: Johnson Lake, Nebraska
https://www.airbnb.com/rooms/41270280
Luxury feels right at home in our stylish cabin rentals in Nebraska. Our cozy getaways have everything you need to make a trip of a lifetime memorable and stress-free. Each cabin features lakefront views, a private deck to watch the sun set on tranquil Lake Johnson, and is near all the area's best fishing and boating.
Cabins to choose from include Whittaker's Landing, Johnson Lake Log Home, and A-Frame Cabin. Kick back at night with cable TV, Wi-Fi access, and a DVD player.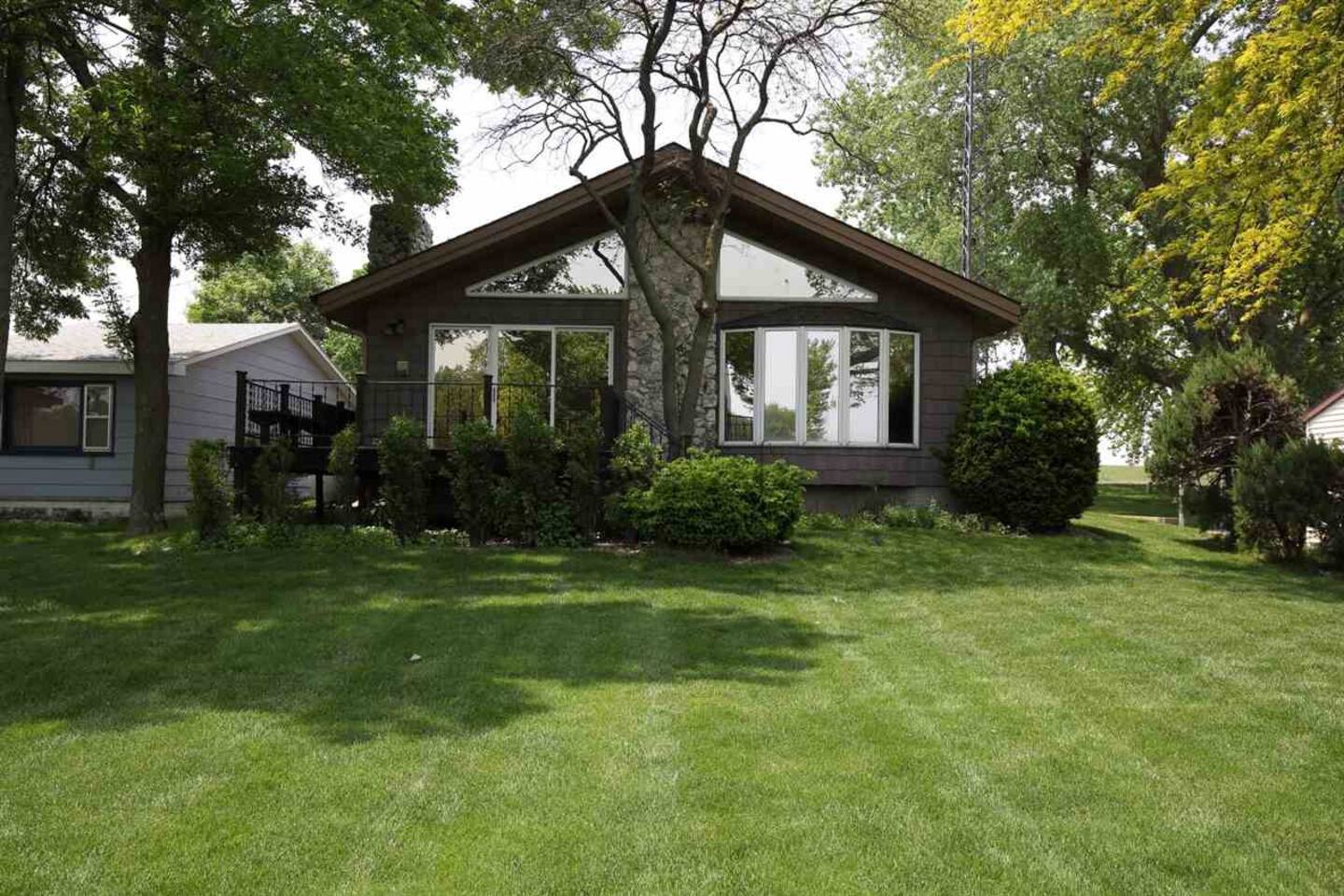 ---
15. Lakeside Retreat with Outdoor Recreation, Elwood
Price: $250+ per night
Where: Elwood, Nebraska, United States
https://www.airbnb.com/rooms/15534053 
Are you looking for a getaway in the great outdoors? The Lakeside Retreat in Elwood, Nebraska, has you covered with all of the outdoor recreation opportunities you could ever want: boating on Lewis and Clark Lake, paddle boarding and kayaking, fishing and hunting, swimming holes, hiking and mountain biking trails, and snowmobiling. And when it's time to unwind from all of that excitement, retreat inside to relax and watch a movie; grab a slice of pizza at Pizza Hut Express—looking for a secluded getaway with a private beach, cozy cabin, and multiple rooms to gather with friends? Look no further than this lakeside retreat, located just west of Lincoln in Elwood, Nebraska. Featuring three bedrooms and two bathrooms, each cabin is equipped with wood-burning stoves, dishwashers, and laundry facilities lakefront picnic areas for entertaining guests.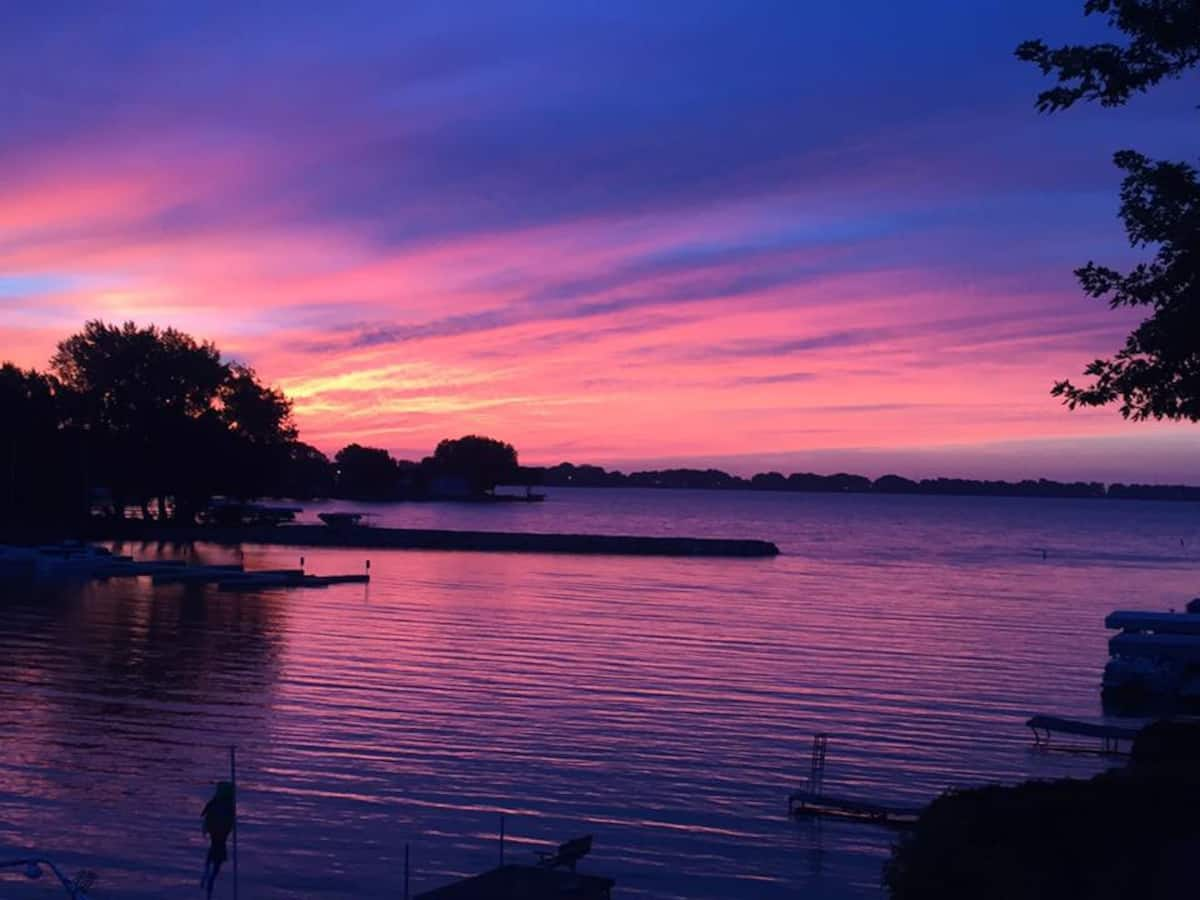 ---