Spark love, relax, and connect with your special someone in one of these incredible romantic cabins Park City, Utah!
Imagine spending time with your partner in a charming town with beautiful views of snow-capped mountains, lakes, and rivers. When the snow melts and flowers bloom, you can go on a bike adventure or walk the trails. In winter, Park City also offers opportunities for you and your special someone to enjoy like watching the sunrise on a hot air balloon or joining wine-tasting tours. 
Park City, Utah offers some of the most romantic cabins where you and your loved ones can create special memories. Park City's wide selection of romantic cabins inspire romance. I went ahead and selected 14 cabins that provide the perfect views and ambiance for an unforgettable romantic getaway. 
Also, be sure to check out my guides on Romantic Cabins in Utah with Hot Tubs, Cabin Rentals in Moab, and Coolest Cabin Rentals in Utah for more amazing cabin accommodation in this magical state!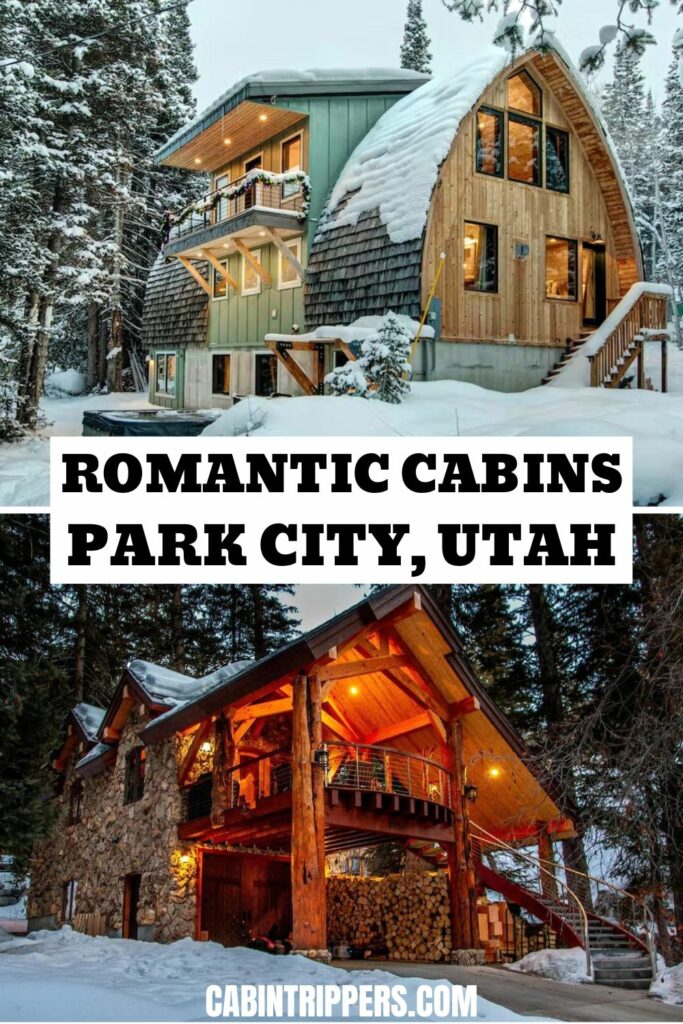 ---
Luxury & Romantic Cabin
Where: North Snyderville Basin, Utah
Price: $785+ per night
https://www.vrbo.com/en-ca/cottage-rental/p1841737vb
This private cabin located in Park City could be your best choice if you're looking to splurge and enjoy luxury. With 4 bedrooms, a three-level living space, and a wraparound deck, it might be the perfect setting for special events or weddings.
The cabin features a panoramic view of the property yet the best thing about your stay here is the well-thought amenities. It features an outdoor hot tub, a game area, a gorgeous internal fireplace, and a fully furnished kitchen. You are in a terrific location to access sports like golfing, skiing, hiking, mountain biking, fishing, and boating if you're seeking an adventure.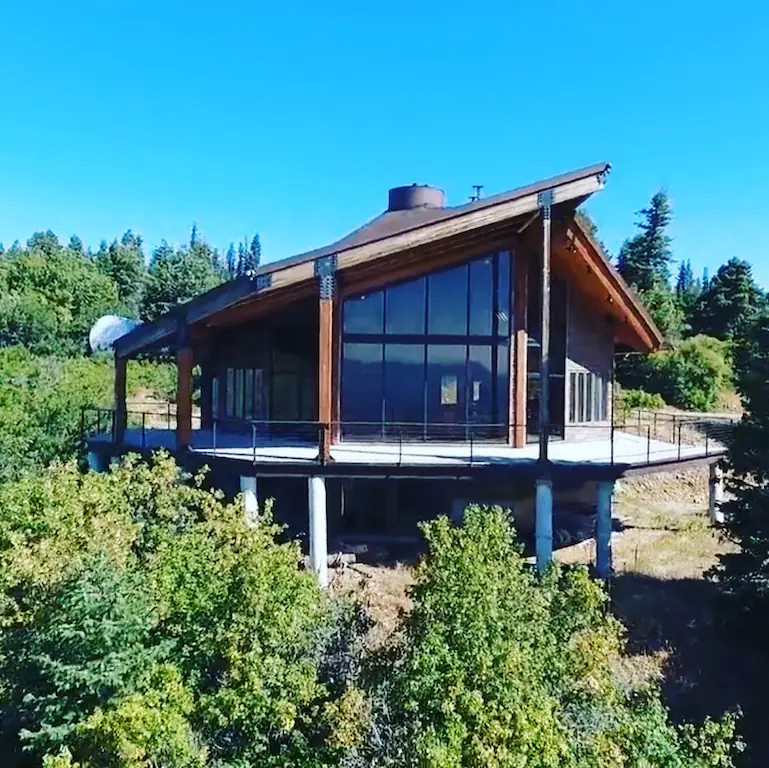 ---
Gunn Powder Haus A-Frame Romantic Cabin
Where: North Snyderville Basin, Utah 
Price: $566+ per night
You'll love how this A-frame tiny house takes you on a peaceful and dreamy getaway. From the patio to the bedrooms, everything in the tiny house is charming. It features amenities such as a living area with smart TV, a classic wood-burning stove, a well-equipped kitchen, a compact all-in-one washer/dryer, and even a work desk.
Outdoor features: a propane BBQ grill, a hammock, an outdoor shower, a propane firepit with seating, a swing set, and a picnic table. Time moves so slowly when you soak in the outdoor hot tub while enjoying the beautiful views of the stars.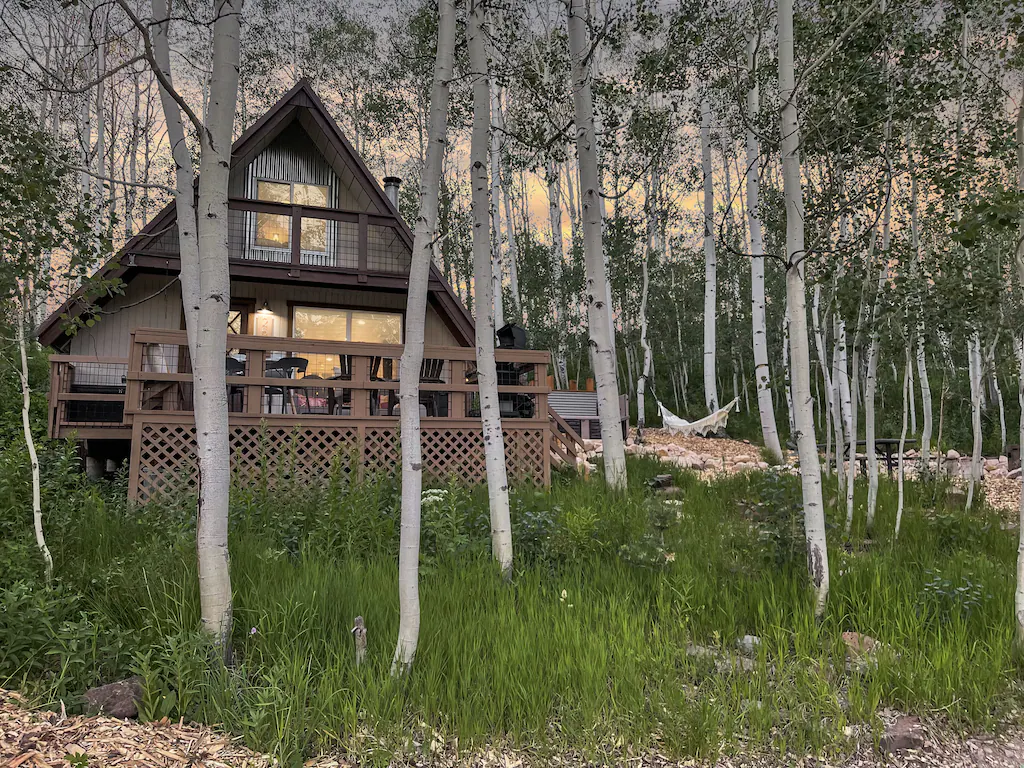 ---
Storybook Stone Cottage, Short Walk to Resort, Hot Tub, Fireplace
Where: Sundance, Utah
Price: $549+ per night
You'll certainly fall inlove with Storybook Stone Cottage. This is a beautiful space with stunning views and amazing amenities. What makes this the perfect retreat for you and your special someone? The leaf table is perfect to enjoy a hearty meal, while the heated floors and the stone fireplace will keep you warm for the rest of your stay.
There's a stream-side hot tub that you and your partner can both enjoy and a luxurious bed to sleep in. You can have a great time at The Hollow, a private park with a swing on a zip line and an outdoor fireplace. Book Storybook Stone Cottage now!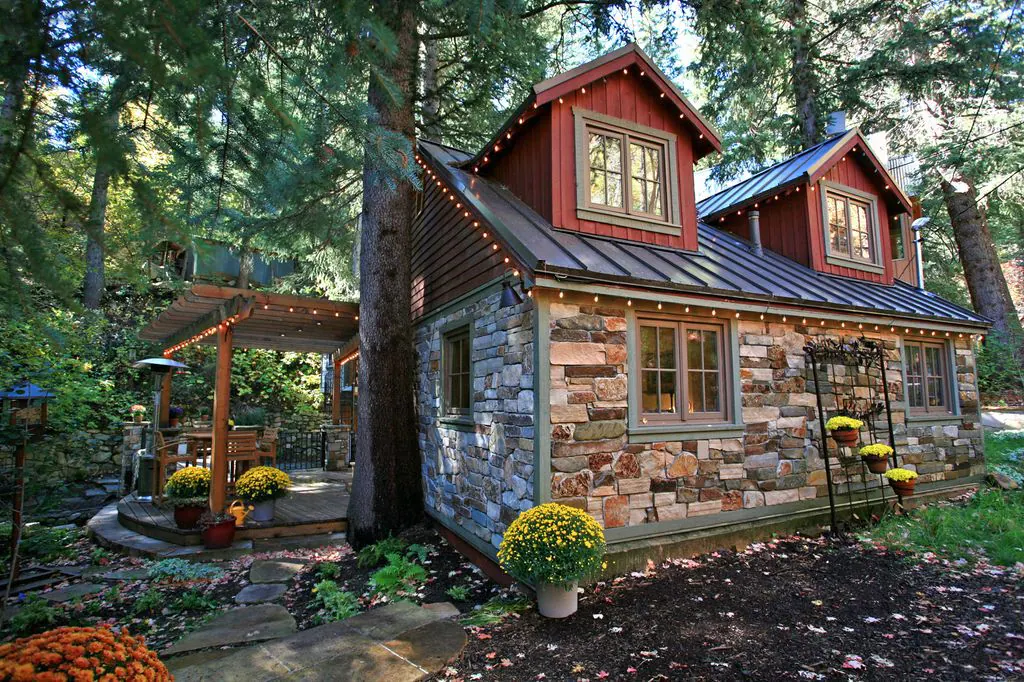 ---
Secluded Midway Mountain Cabin
Where: North Snyderville Basin, Utah 
Price: $594+ per night
With beautiful views and well-thought home comforts, this gorgeous mountain cabin provides you and your family your own paradise while vacationing in Utah. If you're coming with friends or family, there is room for everyone.
This cabin features 6 bedrooms and 4 full bathrooms that comfortably accommodate 16. Inside, there's a cozy couch where you can hang out while listening to the sound of firewood crackling. The french doors leading to the patio, the warm lights, and even the modern amenities promise a lovely experience for everyone. What makes this cabin romantic is the peace and calm you'll feel while being surrounded by acres of woodland.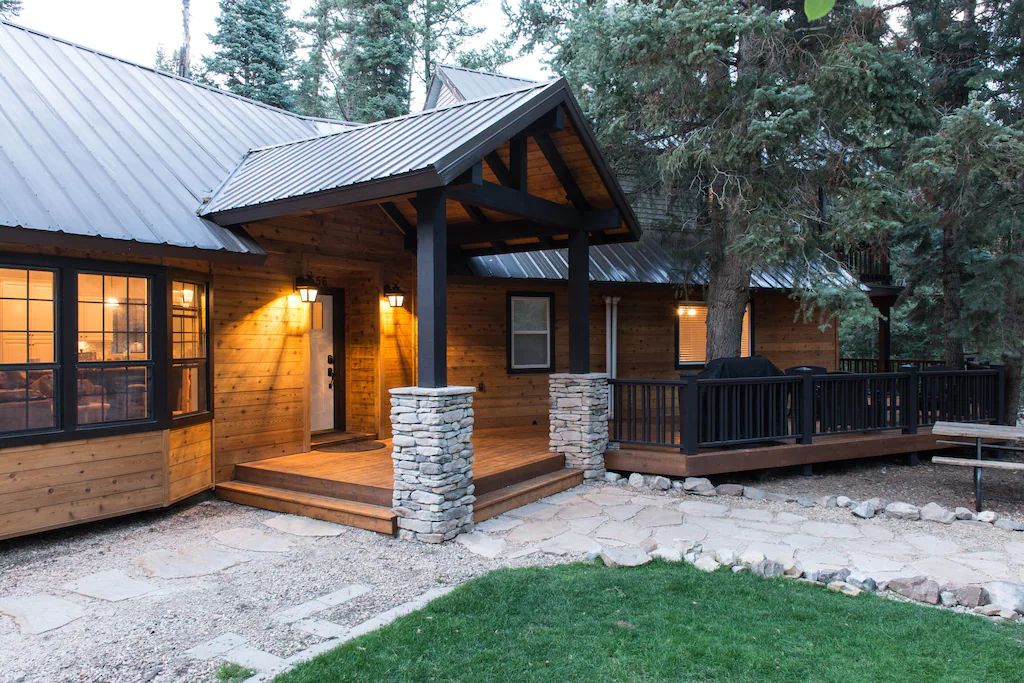 ---
Once Upon a River Cabin
Where: Wasatch County, Utah 
Price: $500+ per night
https://www.vrbo.com/9537404ha
Everything in this cabin – the location by the river, the beautiful modern kitchen, and the romantic ambiance that the wood-burning stove provides – is romantic. Once Upon a River is perfect for a relaxing weekend getaway with your loved one. Read a romance novel by the window or go on a fishing adventure with your significant other.
You can also enjoy outdoor activities in the property's private park, "The Hollow" including a zipline swing. Other service highlight includes guided day trips or hikes and a home-service massage. Did I say it's the perfect venue for a relaxing weekend getaway? 
---
Conifer Creek
Where: Sundance, Utah 
Price: $782+ per night
https://www.vrbo.com/3650448ha
What's a more romantic way to start the vacation than by waking up next to your special someone, gazing out at the stream, and listening to the sound of birds? Conifer Creek provides a sense of intimacy and exclusivity during your stay. Conifer Creek has all the amenities you need for a memorable visit, including a cozy home with 4 bedrooms, a deck with an outdoor jacuzzi, a BBQ grill, an outdoor eating area, and access to "The Hollow" where you can have picnic and build a bonfire. Outdoor lovers can go hiking, cross-country skiing, snowshoeing, horseback riding, mountain biking, and fishing. Whether you stay in the cabin or you explore the property, you're guaranteed to have a great time at Conifer Creek.
---
The Cozy Romantic Cabin
Where: Salt Lake Mountain Resorts, Utah
Price: $459+ per night
The Cozy Cabin is close enough to the enthralling attractions but secluded enough to enjoy a tranquil retreat with your significant other. This is the perfect base if you love the outdoors! The cozy cabin in Brighton, Utah offers access to different outdoor activities such as snow-covered trails for cross-country skiing, snowshoeing in winter, or hiking.
You can also go trout fishing in Silver Lake during the summer or fall. This log cabin features modern amenities in a rustic interior that highlights the two-story fireplace and full log walls.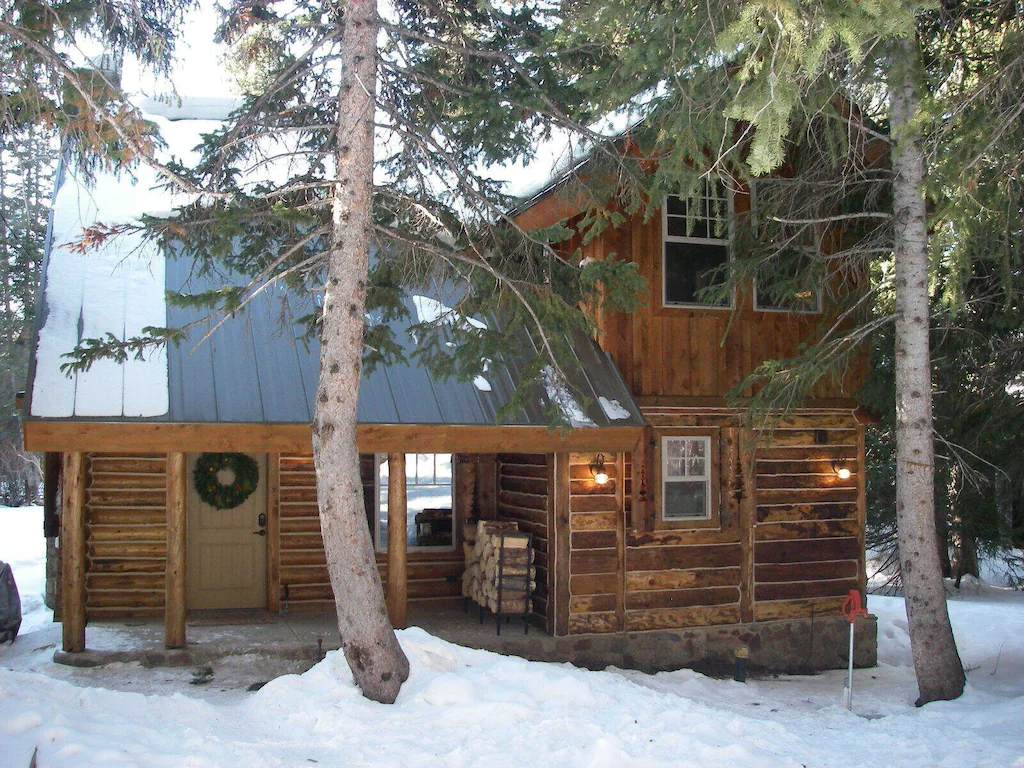 ---
Brighton Bonanza Luxury Cabin
Where: Salt Lake Mountain Resorts, Utah 
Price: $708+ per night
https://www.vacasa.com/unit/33547
Brighton Bonanza is the perfect getaway for your winter trip! Of course, Brighton Bonanza is open all year round. But when the cabin and everything else is covered with snow, it feels like a different world. From the interior to the well-thought amenities inside and out, and the beautiful views – everything is perfect.
This luxury cabin highlights: a home theatre with a private library, a game room with Pac-Man and hockey table, a gourmet kitchen, and cozy bedrooms. Enjoy a hot bath in the outdoor tub, play pool in the loft area, or cozy up by the fireplace in the living area. You have plenty of entertainment options in Brighton Bonanza!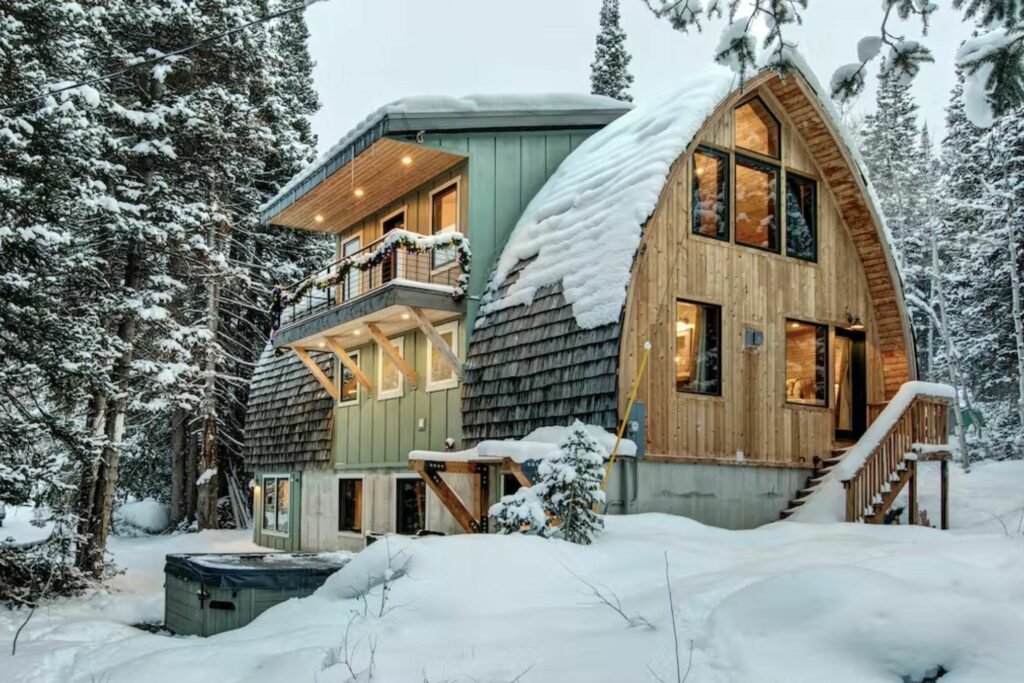 ---
Aspen Tops Mountain Romantic Getaway
Where: Timber Lakes, Utah
Price: $308+ per night
This beautiful gambrel-style A-frame cabin is everything you and your special someone need for a quick romantic getaway. You'll love the modern interior and the outstanding amenities such as the full kitchen, the beautiful bathroom, the family room with entertainment, and the laundry facilities.
The spiral staircase and the exposed ceiling wood beams add character to the entire cabin. From the balcony, you'll have a panoramic view of the Heber Canyon area. It is nestled on a secluded property yet located near many attractions including Sundance, the Provo River, and different resorts that offer fun activities.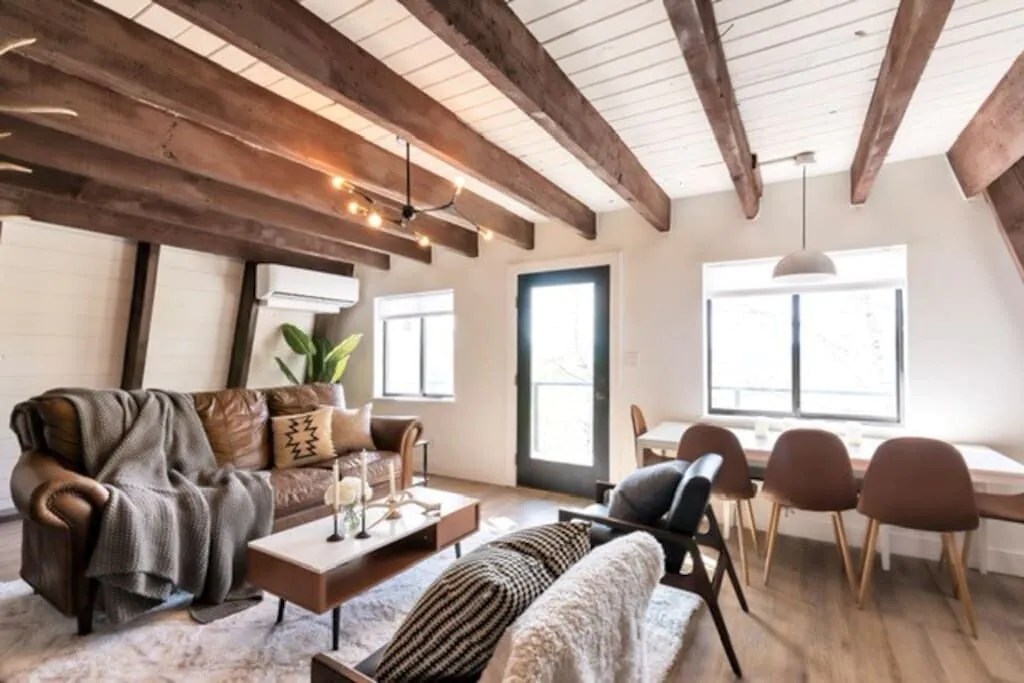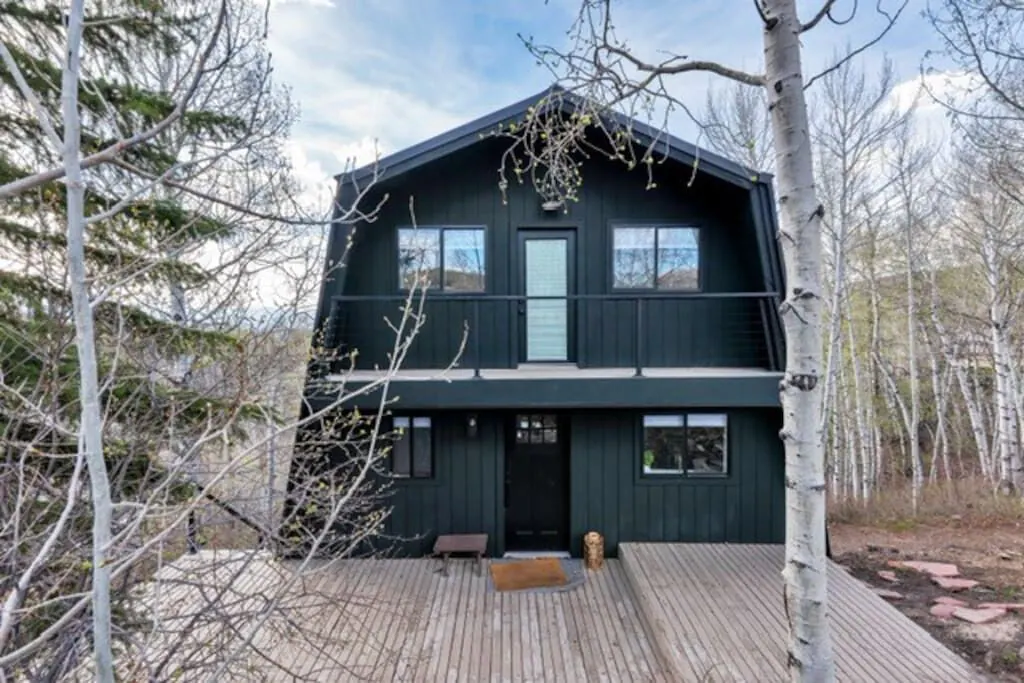 ---
Luxurious Mountain Retreat – Minutes from Park City and Deer Valley
Where: Tollgate Canyon, Utah
Price: $765+ per night
Imagine going on a weekend trip with your significant other in a luxury cabin perched atop Tollgate Canyon. Large windows in the living area are perfect for views of the Wasatch Mountain Range and Park City Valley, from sunrise to sunset. On a cold winter night, you can cozy up by the fireplace while drinking a glass of wine. In this cabin, you get everything – a romantic ambiance, breathtaking views, lots of entertainment and fun, and comfort.
Other features of the cabin that you will love include a Nest WiFi network, a gourmet kitchen, a workspace, and an Xbox and board games. Find yourself creating a stronger bond with your loved ones when you stay in this cabin!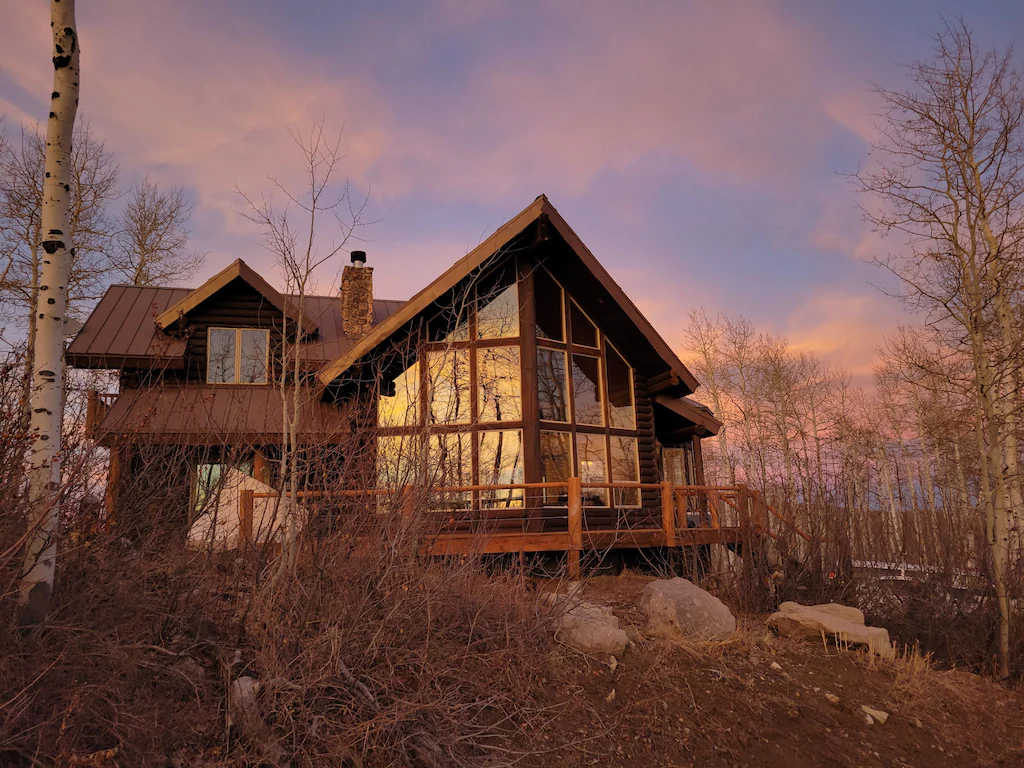 ---
Lazy Moose Lodge – Your Park City Romantic Mountain Getaway
Where: Tollgate Canyon, Utah
Price: $549+ per night
The Lazy Moose Lodge is the best place to go on outdoor excursions, see wildlife, and have gatherings. This mountain getaway is situated in Tollgate Canyon, close to the center of Park City and surrounded by lovely aspen and pine trees.
The luxurious amenities in this stunning cabin include a fully functional kitchen, a game room, a movie room, a laundry room, and a large living space. Play board games with the family indoors on chilly winter days or spend warm summer nights relaxing in the hammock outside. A family of sixteen can sleep in the cabin's five bedrooms.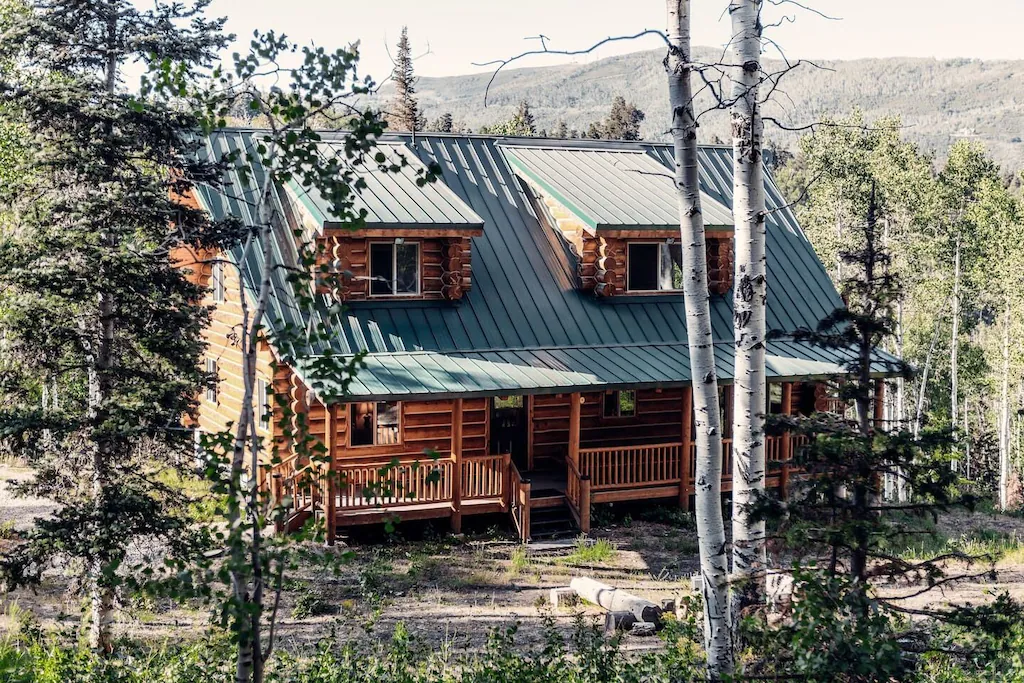 ---
Abode at Snow Cloud Cabin
Where: Deer Valley, Utah
Price: $695+ per night
Enjoy a lovely weekend in Abode at Snow Cloud with your loved ones! This 6-bedroom cabin offers a comfortable space for families or a large groups. There's room for everyone to get cozy and move around.
Go on a fun adventure with your group and experience Park City's attractions then come home to a warm and cozy cabin. Spend a romantic night soaking in your own private hot tub while savoring the tranquility and beauty of the crisp mountain air.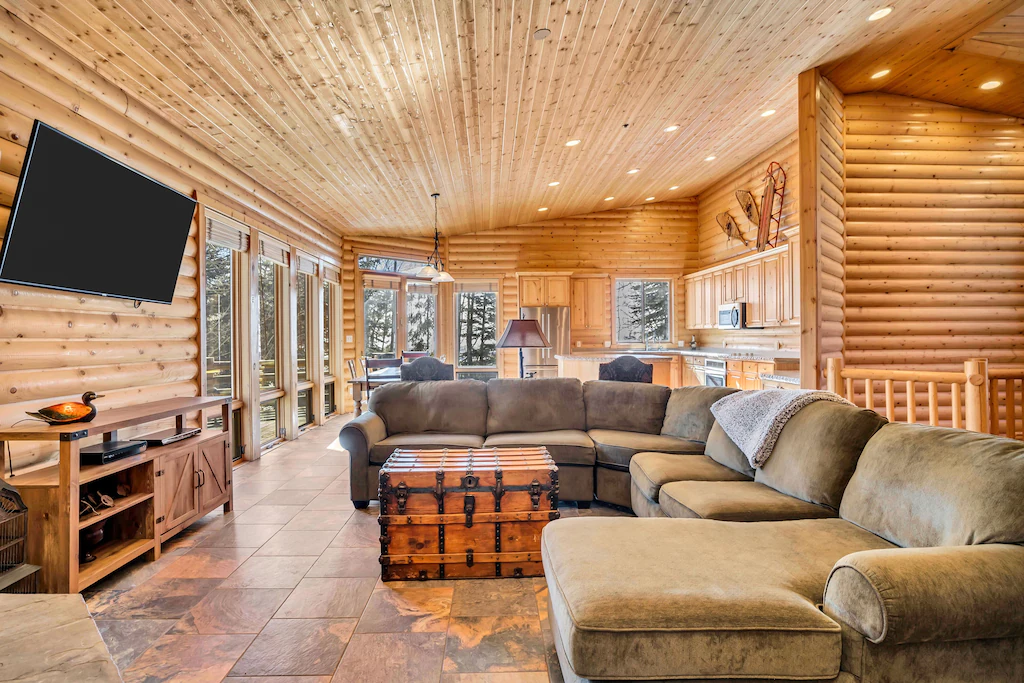 ---
Carriage House on The Stream
Where: Sundance, Utah
Price: $245+ per night
The Carriage House is a stunning cabin to go on a honeymoon. Enjoy a romantic getaway by booking this charming cabin with its circular stairway, a cozy bedroom with a balcony, a walk-in bathroom, and stunning views of the stream and the Big Pine Canyon.
There's a deck that features a propane fire pit where you and your significant other can make smores and chill. A good way to end the day – taking a night dip in the hot tub while listening to the sound of the flowing water from the stream. The Carriage House is the perfect spot to unplug and reconnect!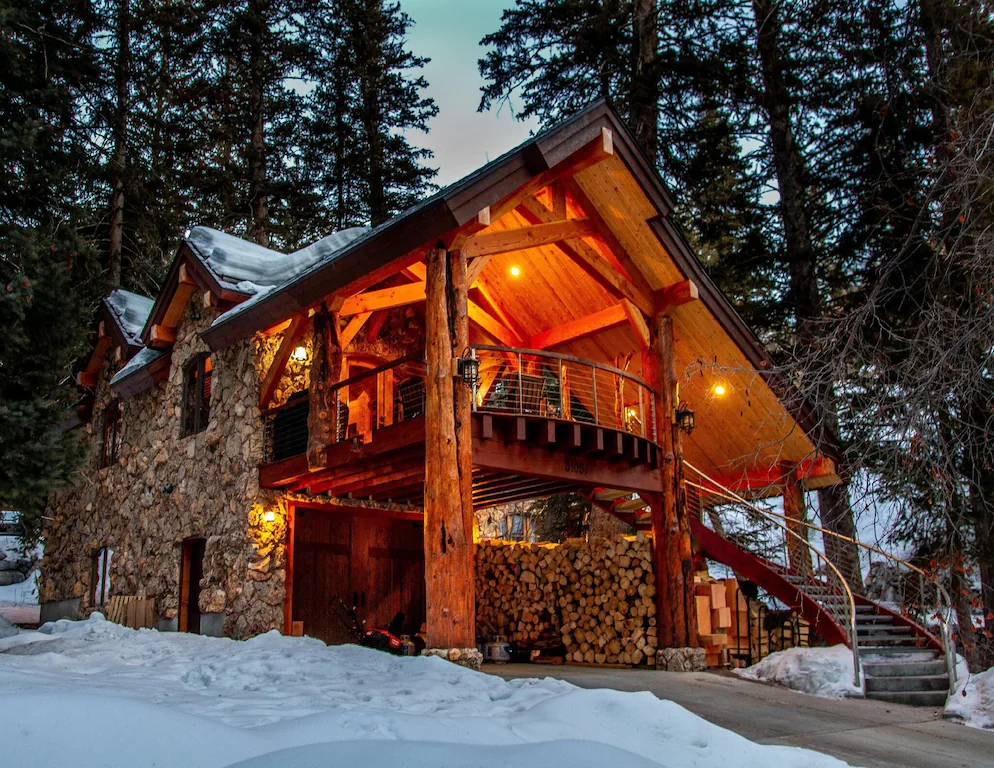 ---
Secluded Cabin Hideaway
Where: Park City, Utah 
Price: $179+ per night
https://www.airbnb.com/rooms/50888753 
Even though The Hideaway was built in 1976, it is equipped with everything to ensure you and your significant other has a comfortable and memorable stay. This beautiful cabin features a wraparound kitchen, a living area with fireplace, entertainment and books, and a cozy bedroom.
You have exclusive use of the front deck, where you can enjoy the stars at night and the sunrise over the Uinta Mountains. You may also use the yoga mats and foam roller that are provided.