Your trip to Utah is incomplete without indulging in the adventurous essence of these romantic cabins in Utah with hot tubs. Here, winter fun-seekers are especially in for a treat as they witness breathtaking mountain views and enjoy spectacular slopes for skiing or snowboarding.
Moreover, romantic cabins in Utah will make you witness the alluring snowy slopes turn to gorgeous fields in summer with a hint of romance in the air.
So, dive right in and discover what the surreal beauty of Utah cabins has in store for you!
Also, be sure to read my guides for A-Frame Cabins in Colorado & Romantic Cabins in Arizona for more epic cabin accommodation options for future trips!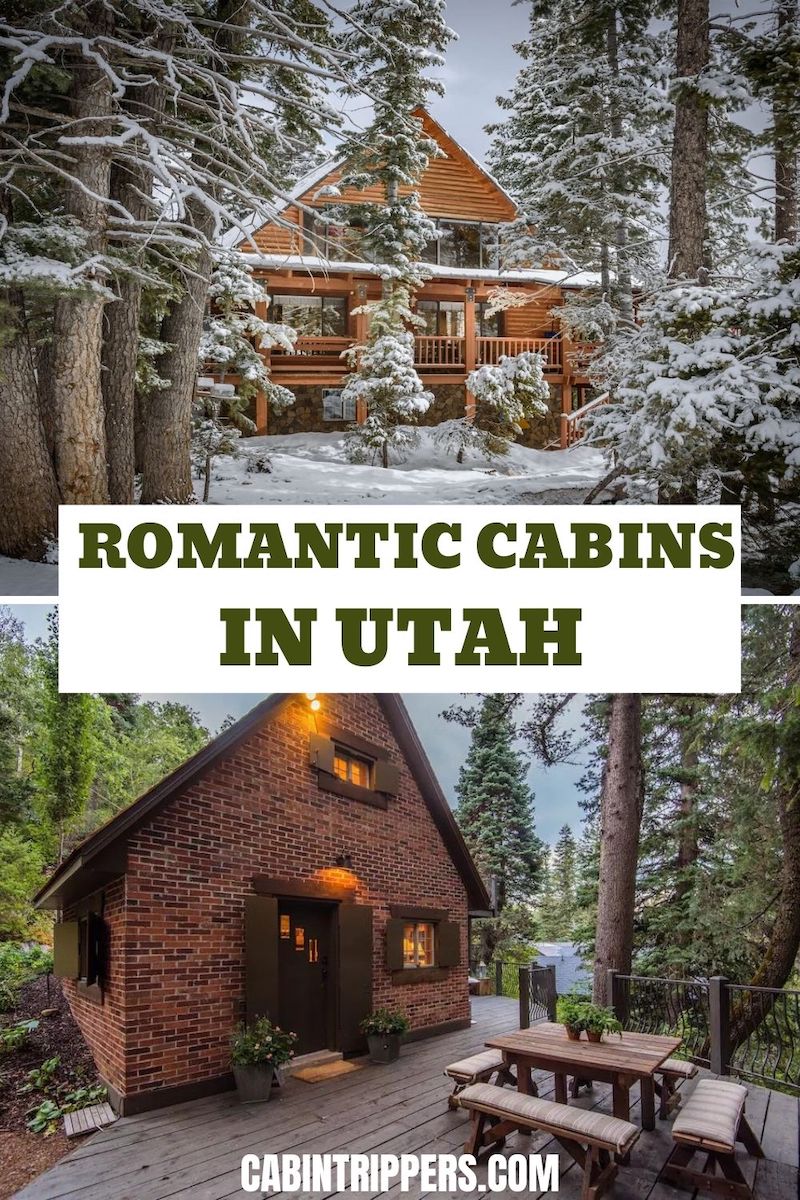 ---
Storybook Stone Cabin
Location: Sundance, Garden, Utah
Price: $494+ per night
Storybook Stone Cabin is nestled beneath huge pines and built right on a stunning mountain stream. The cabin offers access to a Bird House which is a tiny stone house. The incredible deck features a stream-side hot tub for you to rekindle your romance with your partner. There is also an outdoor fireplace and zip line swing, along with a private park to enjoy the magical place completely. 
Indoors, the cabin has a fully equipped kitchenette with a wolf range and a sub-zero fridge.You can warm your toes on the radiant heated stone floors or the fireplace. The retreat can host a romantic couple with its 2-bed and 1-bath easily. 
View Photos, Read Reviews & Check Availability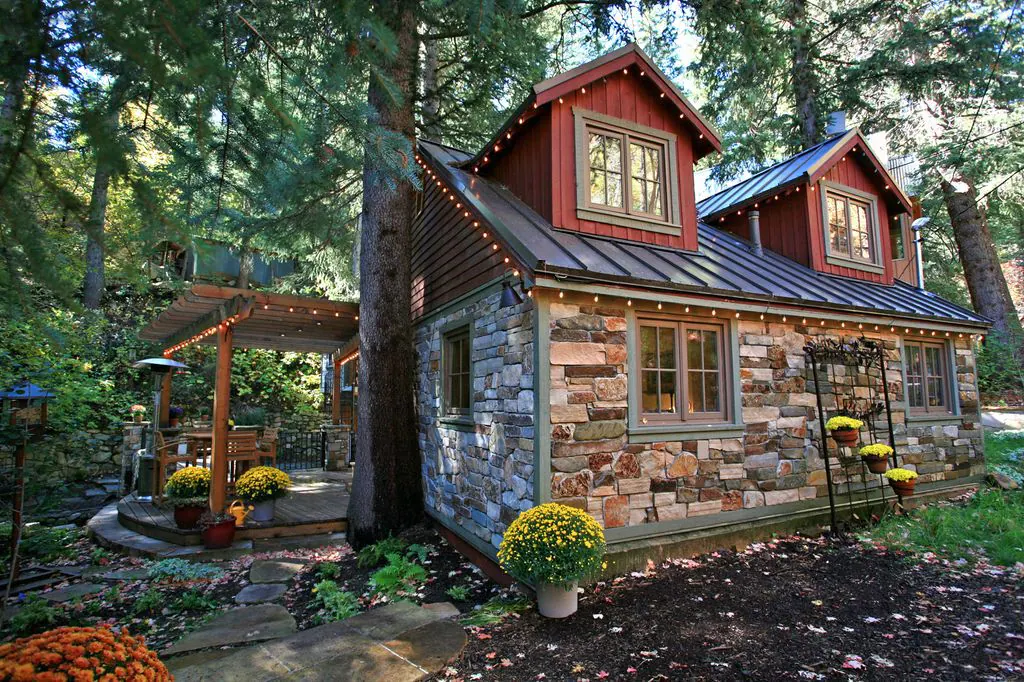 ---
Lower Deer Valley Cabin
Location: Park City, Utah
Price: $402+ per night
The Lower Deer Valley Cabin is set near the number one ranked ski and summer resort in the world. It is specially designed for a private getaway at one of the finest romantic cabins in Utah with hot tubs. There is an outdoor barbeque with ample seating to enjoy the lovely weather as you indulge in your favorite meal. You can also relax in the private hot tub and sip a cocktail. Moreover, the cabin offers a specially added amenity with a Silver Mountain Sports Club & Spa Day Pass for you. 
The cabin features a cozy fireplace with a large entertainment system and flat TV screen to enjoy the indoor atmosphere. The master bedroom with a king bed and a private en-suite bathroom can sleep honeymooners easily. 
View Photos, Read Reviews & Check Availability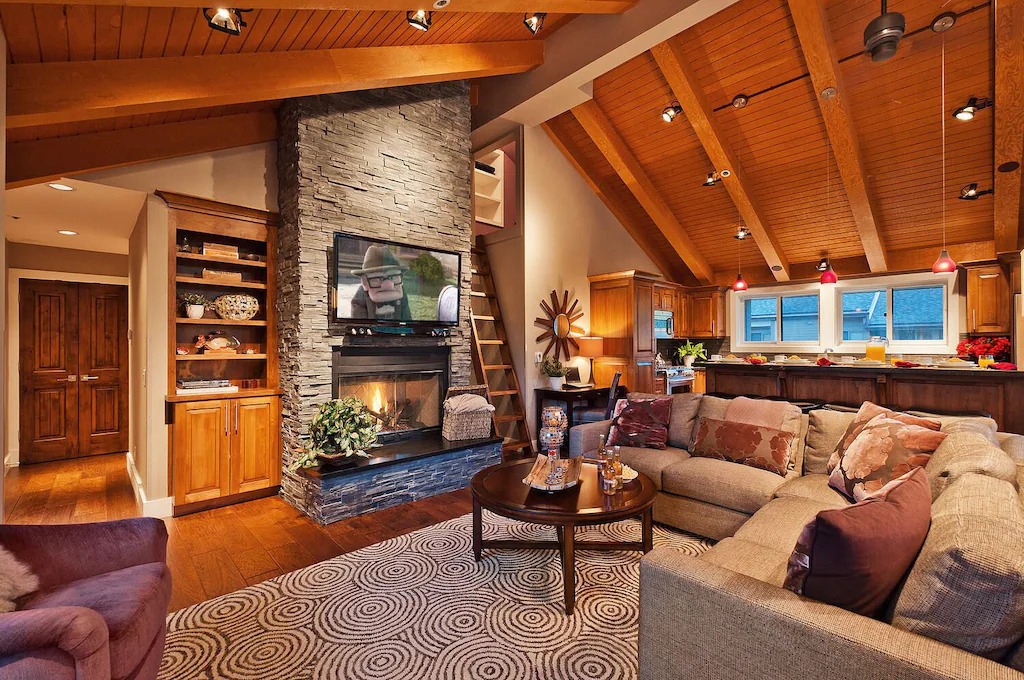 ---
Pack Creek Cabin
Location: Moab, Utah
Price: $544+ per night
https://www.vrbo.com/9536409ha
Set in the heart of the beautiful LaSal Mountains, the Pack Creek Cabin overlooks lush thick trees and nature. Here, you can soak in the seasonal pool, breathe in the fresh mountain air and relax with your significant other. The outdoor hot tub and sauna make for the perfect spot to witness the magnificent sunrises and sunsets. With plenty of activities nearby, sports enthusiasts are in for a treat. You can enjoy hiking, river rafting, mountain climbing, off-roading, and explore rock formations nearby. 
The cabin features an indoor Japanese soaking tub and fireplace which is a favorite spot for couples. The all-in-one cabin has everything in store for a relaxing and romantic stay.
View Photos, Read Reviews & Check Availability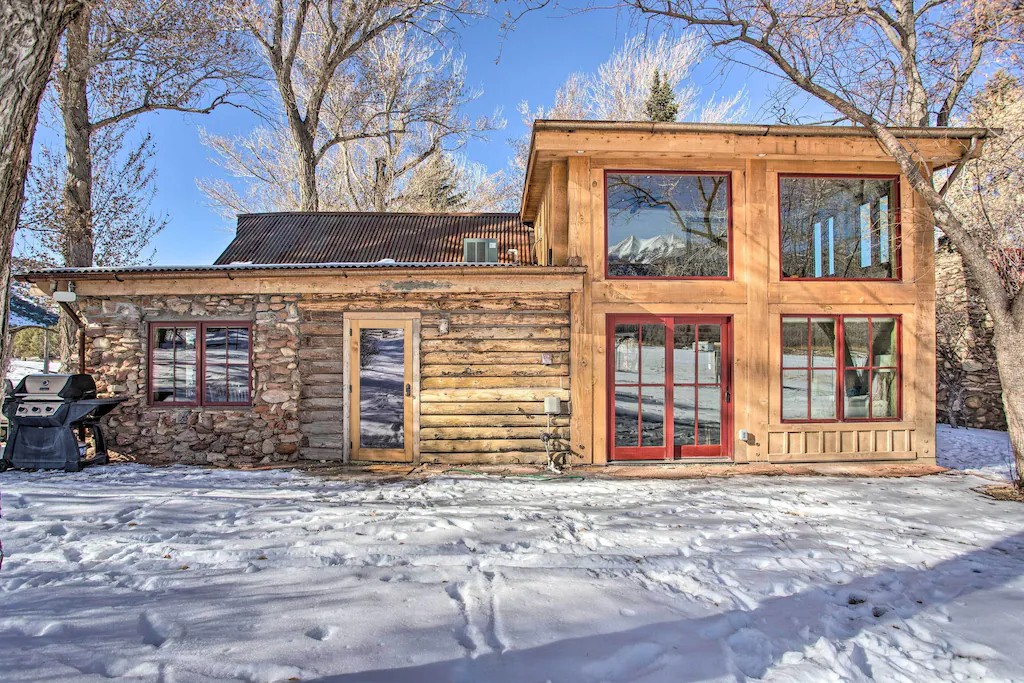 ---
Wee Cabin
Location: Sundance, Utah
Price: $482+ per night
https://www.vrbo.com/4721860ha
The charming Wee Cabin is set amidst the enchanting woods. It offers a magnificent view of the stream as you relax in the hammock or sit on the deck with your loved one. The outdoor hot tub and jacuzzi are the perfect settings to stargaze at night. You can also cuddle in a blanket on one of the two decks and listen to the relaxing water flow in the creek. The cabin is just minutes from everything there is in Sundance along with three great restaurants.
The cozy fireplace indoors is perfect to snuggle with high-quality linens and comfortable pillows. The fully-stocked kitchen makes it easy for guests to cook meals. There's also access to satellite internet, cable, and Bluetooth speakers. 
View Photos, Read Reviews & Check Availability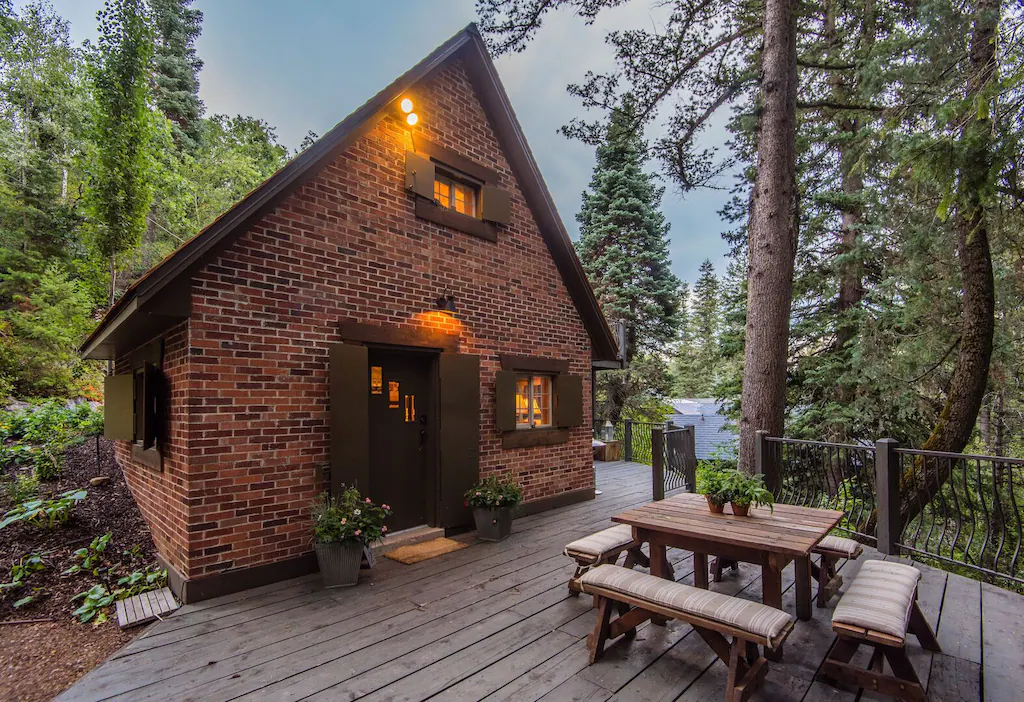 ---
Aspen Hideaway Cabin
Location: Harbor Village, Garden City, Utah
Price: $207+ per night
The cabin is set within walking distance from Bear Lake, beaches, and boating activities. This romantic cabin in Utah with hot tubs is specially designed for recreation lovers. During summer, the cabin offers access to the heated outdoor pool, shared basketball, and tennis courts. However, you have all-year-round access to the outdoor hot tub where you can soak your tired muscles after an amazing hike.
The pet-friendly cabin features a loft, game room, fully-stocked kitchen, and grill. WiFi and cable TV connections are available so guests can reconnect with their friends and family during their romantic stay. 
View Photos, Read Reviews & Check Availability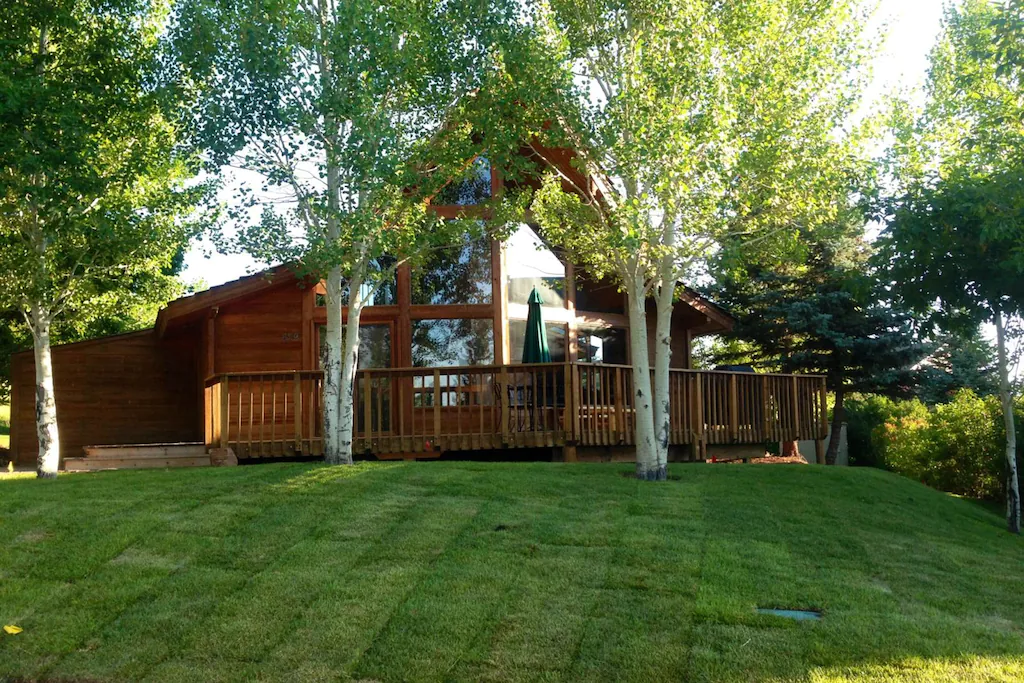 ---
Carriage House Cabin
Location: Sundance, Utah
Price: $236+ per night
https://www.airbnb.com/rooms/18105837
Looking for a romantic couple's getaway? Carriage House Cabin boasts fresh mountain air, panoramic stream views, comfortable bedding, and all the essentials you need for a luxurious stay! The cabin features two outdoor decks with a hot tub and outside shower to soak and relax in seclusion. Guests can sit by the fire pit and spend time near the gorgeous creek with their spouses. 
After a long day of outdoor recreations, return to the cabin and nestle in comfy beds with soft sheets. Keep the windows open and fall asleep listening to the natural relaxing flow of the stream.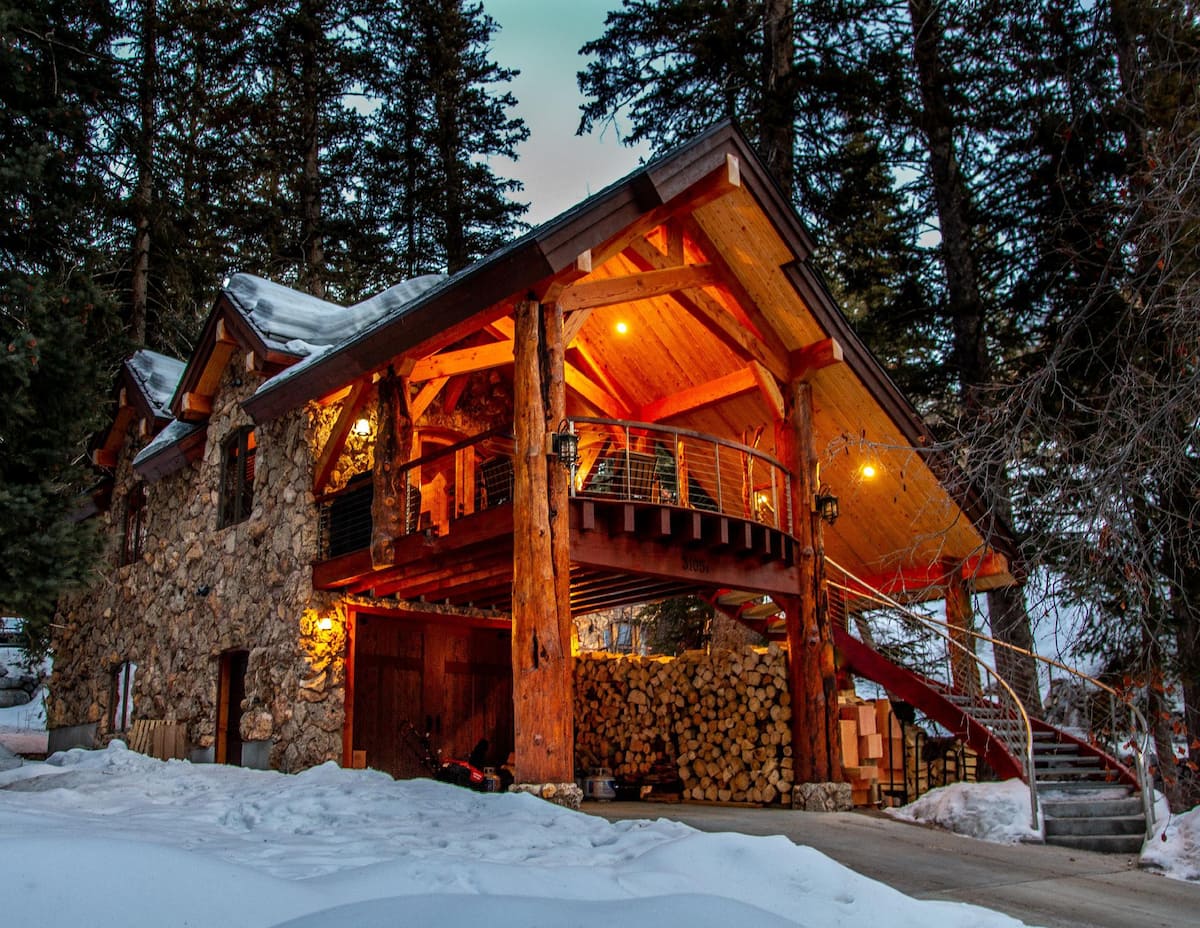 ---
Log Haven
Location: Sundance, Utah
Price: $812+ per night
https://www.airbnb.com/rooms/48868189
The Log Haven is tucked away in the forest and gives the essence of comfort, seclusion, and romance to its guests. The peaceful mountain setting of the cabin offers complete relaxation amidst the soothing sounds of nature. The rustic luxury of the cabin can be seen through the private back patio that leads to a hot tub and backyard to make intimate moments with your partner. There is a spacious front yard with a shady tree canopy to cuddle and cherish the sweet moments. 
Indoors you will find a full-size pool table and fireplace where you can make the most of your time. The cabin also features an ethernet connection and TV so you can catch up on your office work during your stay. The 3 bedrooms and 2 baths can easily accommodate a romantic couple.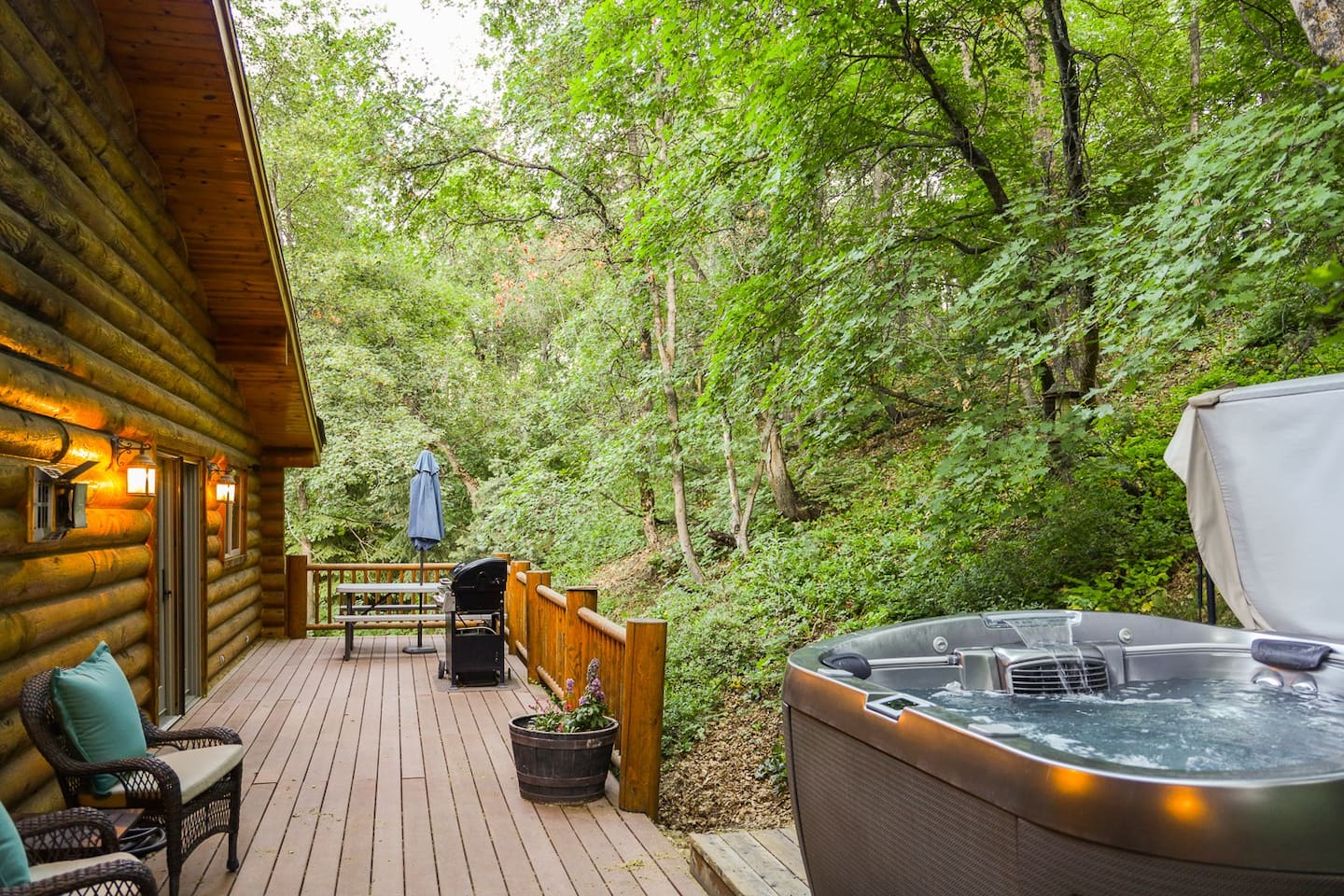 ---
Luxurious Spa Cabin
Location: Duck Creek Village, Utah
Price: $321+ per night
https://www.airbnb.com/rooms/14840437
This one-of-a-kind cabin is located in the stunning Duck Creek and offers everything you need for a relaxing and fun getaway! The cabin features a barbeque grill, hammock, and rocking bench to make your outdoor experience memorable. Not to forget the hot tub where you can soak your worries away and rekindle your romance. 
You will find all the amenities for a comfy stay including over-the-counter medicine, sunscreen, and flashlights. The TV, DVD player, and board games are bound to make your indoor time memorable.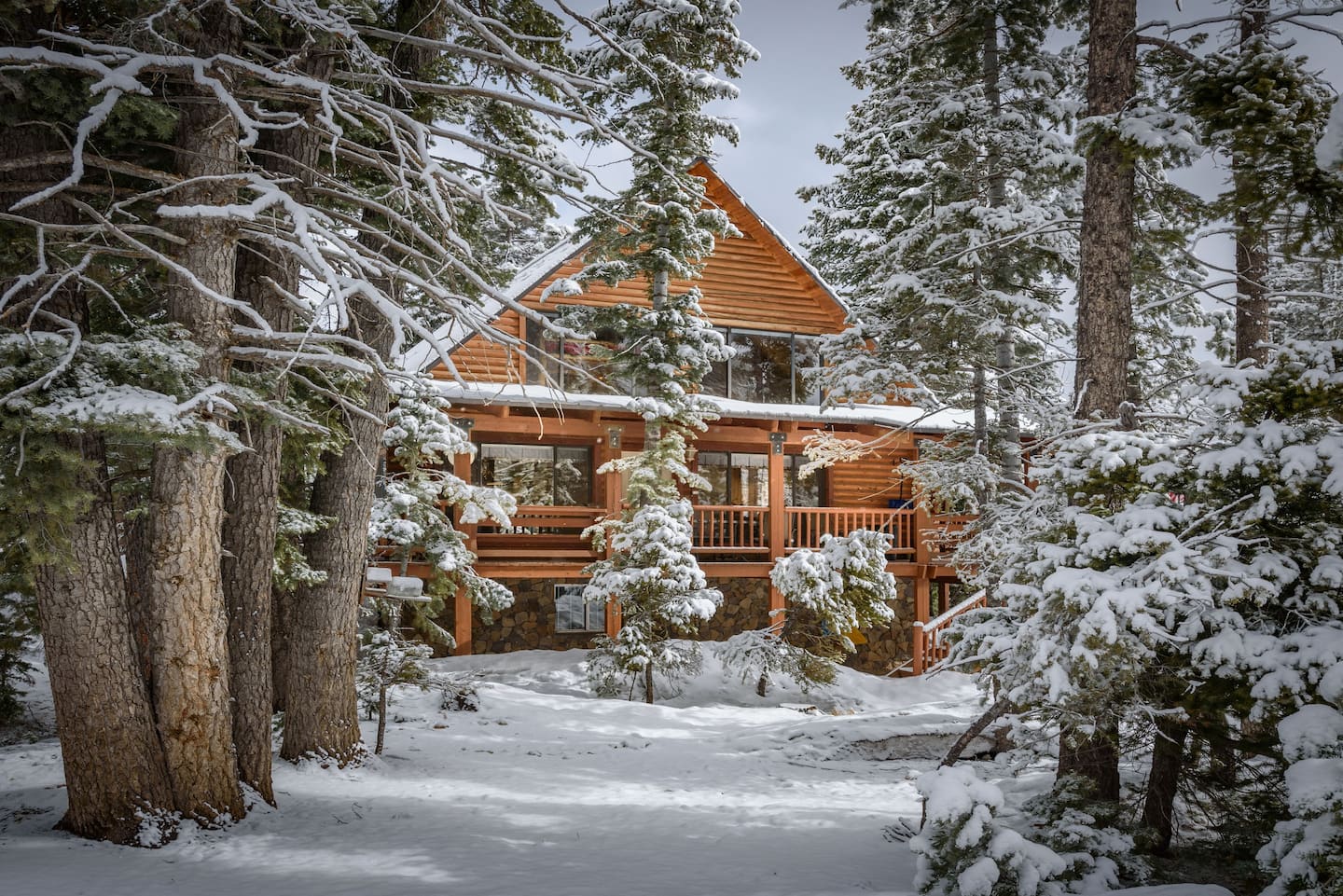 ---
Orchard House Cabin
Location: Moab, Utah
Price: $162+ per night
https://www.airbnb.com/rooms/15875716
If you are in search of a perfect location to explore the many scenic wonders of Utah then Orchard House Cabin can be your basecamp. The cabin is the perfect venue for unplugging from the world and enjoying the peace that the mountains and the red rocks offers. The large seasonal pool and hot tub are the spots to enjoy stunning views of the canyon with your partner. 
Moreover, you will find a Smart TV with access to Netflix and, a high-speed internet to keep you connected with those back home. The comfortable beds, amazing breakfast bar, and excellent snacks will make you cherish the romantic moments with your spouse.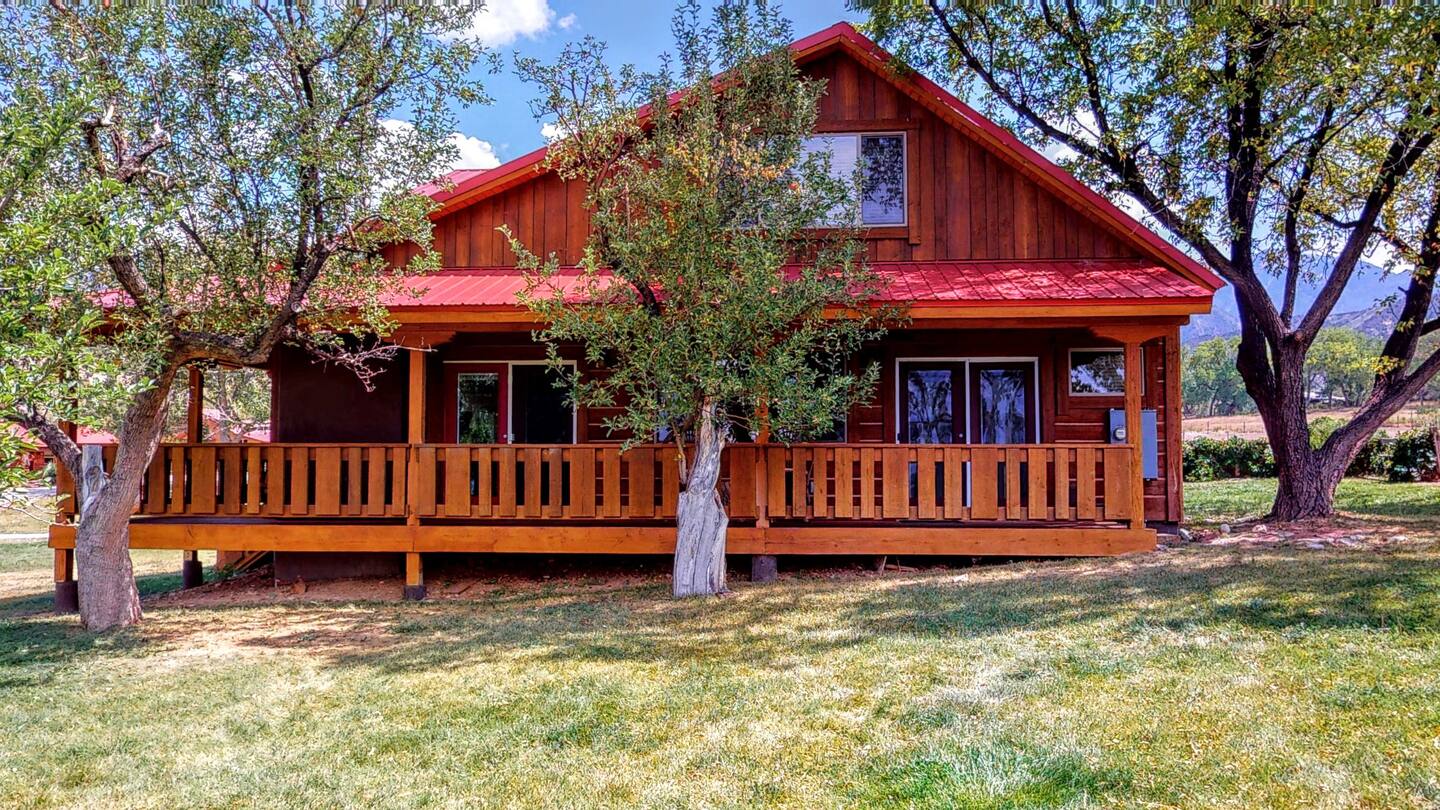 ---
Willow Fork Cabin
Location: Brighton, Utah
Price: $173+ per night
https://www.airbnb.com/rooms/20806360
Willow Fork Cabin is a cozy cabin in Big Cottonwood Canyon. The cabin is surrounded by groves of pine trees leading to a tree-sheltered area to picnic or just relax amidst nature. You can listen to the creek, stargaze, or bird-watch as you soak in the outdoor hot tub with your loved one. Here, guests can start their backcountry tour right from the front door! The location is perfect for skiing if you're a fan of snow. 
The cabin space includes DVDs, a large-screen TV, high-speed Internet and lots of guide books on the local geology. Moreover, the living area is stocked with a variety of books, board games, art supplies, and puzzles. So, you will never get bored!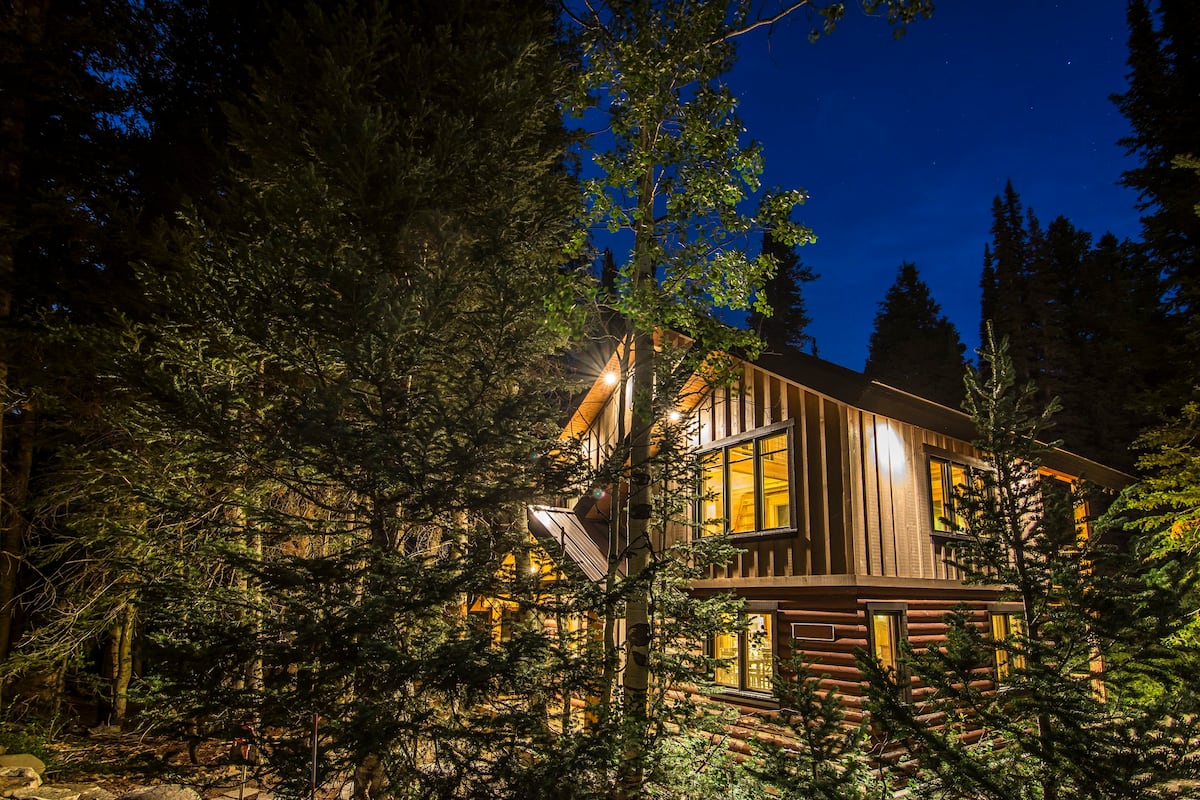 ---
Romantic Cabins in Utah are all you need to witness the rolling weather and make the most out of your romantic getaway! They blend privacy, space, and comfort giving you the chance to make incredible memories.